Iasi traffic over 40% up on pre-pandemic level; Wizz Air dominates but Blue Air set for S23 expansion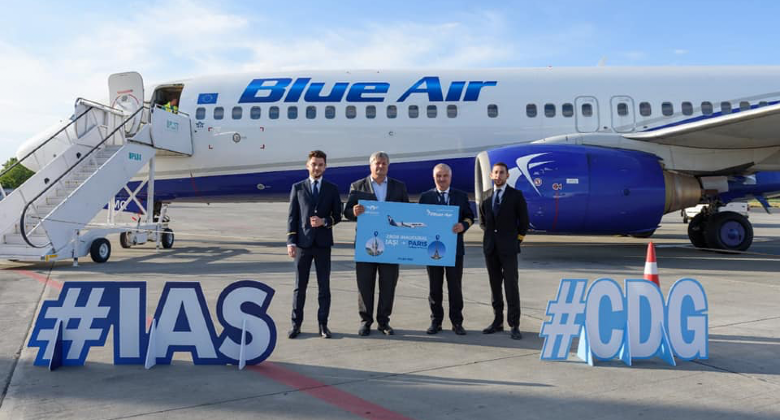 Located in the north-east of Romania, close to the border with Moldova, Iasi Airport is dominated by Wizz Air. The pan-European carrier is currently offering non-stop flights to over 20 destinations from the airport, generating over 70 weekly departures according to Cirium schedule for August. TAROM has 25 weekly flights (all to Bucharest). Blue Air, the Romanian carrier, currently has six non-stop routes from the airport, but has announced plans to base four aircraft at the airport next summer and serve over 20 destinations, competing more aggressively with Wizz Air. Austrian Airlines offers 10-weekly service to its Vienna base. In addition, although not in Cirium data, HiSky offers 3-weekly service between Iasi and Dublin, according to the airline's website.
Over 1.3 million passengers in 2019
Pre-pandemic, the airport was welcoming over one million passengers per annum. With 1.31 million in 2019 it was Romania's fourth busiest airport after Bucharest (14.70m), Cluj-Napoca (2.92m) and Timisoara (1.60m).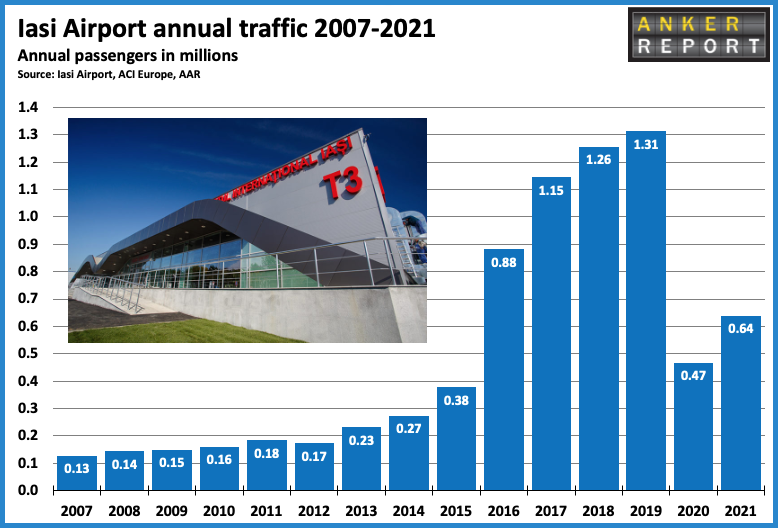 Last year, the airport handled 640,000 passengers while in the first six months of 2022 almost 690,000 passengers have used the airport. In May and June, demand was over 40% above the pre-pandemic levels of 2019. Some of this can be explained by Wizz Air having relocated some of its Chisinau services to Iasi.
Almost 30 destinations currently served non-stop
The leading destination from Iasi is the Romanian capital, Bucharest. The 314-kilometre route is served by both TAROM (25-weekly, mostly with ATR 72s) and Blue Air (9-weekly with its 737-800s). London LTN is also served by two carriers; Wizz Air (14-weekly) and Blue Air (6-weekly). Vienna is served 10-weekly by Austrian Airlines, while all other destinations are served less than daily. Almost 30 destinations are served in 15 countries, including seven in Italy, three each in Germany and Greece, and two each in France, Spain and the UK.