IATA panel discussion: Slot Performance Monitoring – An essential part of the slot process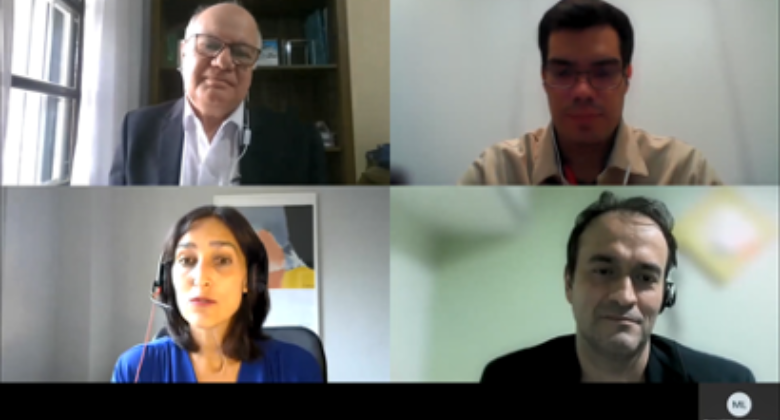 The session 'Slot Performance Monitoring – An essential part of the slot process' was a look at how stakeholders in Brazil are collaborating and working together in order to improve efficiencies on Slot Performance Monitoring (SPM) and what has been done in previous years to make the process better. The organisations that took part in the discussion were LATAM Airlines, São Paulo Guarulhos International Airport, and the National Civil Aviation Agency – Brazil (ANAC). The first person to speak was Rodrigo Martins of the National Civil Aviation Agency – Brazil ANAC.
"The main objectives of this presentation are to show SPM in Brazil, for all airlines, coordinators and airports," informed Martins as the discussion began. "Brazil changed slot regulations in 2018, effective for the winter season [Resolution No. 487] which was confirmed on 22 August 2018," he highlighted, with this relating to Level 3 airports. Among the most notable changes were switching from using airline data in the monitoring process to using airport data, following World Slot Guidelines (WSG). "We also have new rules for Force Majeure regarding the 80/20 rule, to take into account factors outside of the airlines' control, whereas before it only took into account airport closures or weather," adds Martins. It was discussed that there are multiple key points to SPM – Communication and co-operation, independency and transparency, results informed frequently and specific tools for analysis and communication are required. "Without these four key points, [SPM] does not work."
Martins mentioned that SPM improves airport operational efficiency, minimising problems and providing more capacity to the system. "I say this because everyone knows that if airlines operate as allocated; this can provide more capacity by having a more efficient process."
Airport and airline monitoring
"We meet once a week with stakeholders to discuss and develop KPIs," commented Marcelo Vasconcellos, Planning, Capacity and Performance Coordinator, São Paulo Guarulhos International Airport. "Doing this has allowed us to improve efficiency and make the most of available capacity." Adding comment from the airline sector, Marcos Castanheiros, Schedule Planning Manager, LATAM Airlines, spoke of how the carrier works internally and externally to manage any slot missuses. "When we receive the warning from ANAC about misuse, we look to analyse and develop the problem, seeing whether it is earlier or later than scheduled, either on the arrival or the departure, is this down to block time, airport, flight route or crew." With those issues, an internal meeting is had with the involved departments [scheduling, OTP, airports, pilots, dispatch etc] to discuss the issues before planning what needs to be done and taking actions to resolve the problem. "Then we also inform ANAC on the actions that will be taken to resolve the problem," adds Castanheiros. He then went on to show some examples where improvements had been made after warnings had been given from ANAC, further reiterating the need for cross collaboration between airline, airport and coordinators to improve SPM and the slot process.