IATA panel discussion: Worldwide Airport Slot Board – Priorities and challenges for the recovery in 2021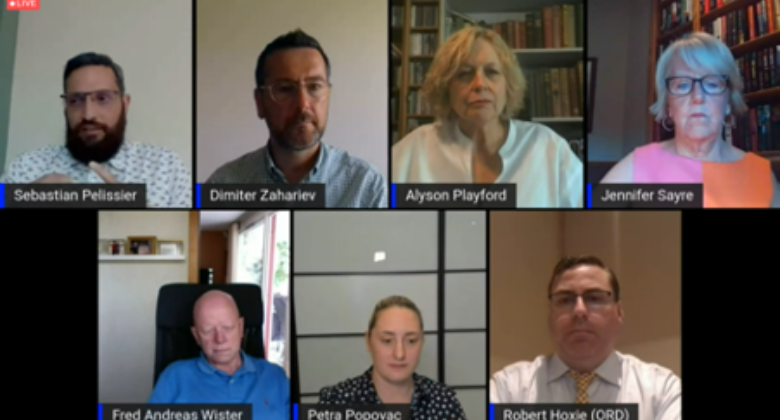 One of the final sessions of the 148th IATA Slot Conference was a discussion panel from the Worldwide Airport Slot Board (WASB) which talked about the priorities and how they support the industry, and the planning challenges ahead for airports and airlines in 2021 and the recovery period.
"I would like to start with asking the panellists what is the Worldwide Airport Slot Board (WASB) working on up until now, and what are its priorities?" asked Dimiter Zahariev, Senior Manager, Worldwide Airport Slots, IATA who was chairing the panel.
"The slot board was primarily created to replace JSAG [Joint Slot Advisory Group]. It was established that we have moved on a bit and that the WASG [Worldwide Airport Slot Guidelines] is still the most relevant source but it was missing one key stakeholder in its deciding factor which is bringing forward future enhancements that are relevant to the wider industry," informs Sebastian Pelissier, Head of Slot Policy & Strategic Capacity, Norwegian Airline Group. The board allows for airports to be involved in the decision making process to ensure that the WASG is published and maintained by the three main stakeholders that it benefits. "We now have representation from seven airports, seven airlines, and seven slot coordinators," highlights Pelissier. "It starts to give us the possibility to consider proposed enhancements to make sure that the WASG maintains its status as being this global best practice and considering all of the possible trials and tribulations for each of the stakeholders and how they come to pass."
"Since 2020, airports working through Airports Council International [ACI], jointly published the WASG with IATA, which means that airports and airlines have an equal voice in the document," adds Robert Hoxie, Chief Development Officer, Chicago Department of Aviation. "From the airport perspective, there is a pretty clear work program laid out ahead of us, even prior to the pandemic, which was to deliver real improvements related to opening up more air markets in the interests of consumers, optimising the use of limited airport infrastructure, and enhancing the position of the airports at slot management process. Prior to 2020, airports did not have much of a role to slot allocation, and WASG and any further guidelines to come seek to advance the airports' position on that."
What's been done
"When the WASB set out at the beginning of 2020, we had goals and a work plan to work towards, and then the global pandemic hit and that all went out the window. We were looking at working together to create a global set of rules, initially for S20 and then S21 and most recently W21 as well, as well as creating WASB guidelines on slot returns and relief measures. During this time, we have also produced two best practice papers for managing capacity reductions at airport level changes during the crisis," informs Petra Popovac, CEO, ACA – Australia about what the board has done so far. "We have agreed upon the W21 recommended rules, and were looking forward into the future now and looking at some of the aspects that we were planning to look at the beginning of 2020."
Challenges of the pandemic
"The slot relief extended for S21 was critical to the airlines," highlights Jennifer Sayre, Director, Airport Access, Delta Air Lines. "During the planning phase and up until now, the situation worldwide remains very uncertain. While the increased vaccination availability and reduction of COVID cases in some parts of the world is very positive news, we still have other regions experiencing increased cases. The haphazard of impacts on travel restrictions has a significant knock on planning. Even as these restrictions are loosened, consumer demand is slow to follow, with US to international destinations being an example." With regards to the slot process, Sayre highlights that historic data is not valid, so planning is very close to when additional information becomes available. She adds that slot relief measures help airlines to preserve slots during these uncertain times, safeguarding their ability to restore global networks.
"What is really important is that slot alleviation in the current market needs to foster and not hinder recovery," adds Alyson Playford, Head of Aviation Business Development, Heathrow Airport. "Different countries and regions are recovering at different rates. There are airports and countries where there is a need for hub airports to protect connecting banks. The global picture is so uncertain and changing on a daily rate, and that means it is incredibly difficult for people to plan in these scenarios."