Indianapolis: One of the best airports in North America announces new incentives, massive runway upgrades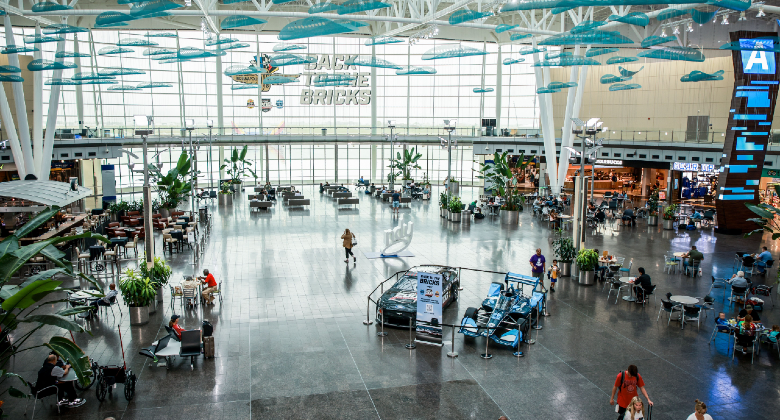 Named one of the Best Airports in America by Condé Nast Traveler, the Indianapolis International Airport is implementing industry-leading new initiatives to ensure it remains a leader in aviation for decades to come.
IND has announced an Airline Incentive Plan with a renewed focus on transatlantic service and a transformative runway project to accommodate the commercial and cargo needs of the future. These innovative measures, combined with a dedication to service excellence, have led IND to become the lone airport to be named Best Airport in North America by Airports Council International for 10 consecutive years.
Air service incentives
To support growing demand for international air service, the Indianapolis Airport Authority (IAA) adopted an Air Service Incentive Plan that includes a Transatlantic Incentive Supplement Plan available to any airline providing qualifying transatlantic service beginning or announced by the end of 2022. The incentive has a cap of $2 million per year and is funded for up to two years.
Overall, the new Airline Incentive Plan includes a mix of fee waivers and marketing support to attract new international and domestic flights, new airlines to IND, and new international cargo flights. Simultaneous multi-city expansion benefits are available, and incentives will be provided on a first-come, first-served basis.
Runway reconstruction
The first phase of a $190 million runway reconstruction project has broken ground at IND. The investment will be instrumental for both passenger and cargo aircraft and the future of aviation operations in Indianapolis. The improvements to Runway 5R-23L and Taxiway D will include LED lighting, award-winning carbon-capturing concrete technology, and an extra inch of concrete to extend its lifespan to 40 years and accommodate more modern, heavier aircraft.
Recovery and route expansion
In 2021, Indianapolis outpaced peer cities in passenger demand recovery; welcomed two new airlines; added 22 new nonstop flights to 10 new destinations; and resumed nonstop service to key markets including Los Angeles, New York, and San Francisco. IND also saw air cargo totals reach record-breaking levels with the help of the world's second largest FedEx operation and the nation's eighth-largest cargo facility.
In addition to being named one of the Best Airports in America by Condé Nast Traveler, IND has received recognition for its status among the Top 10 Best Domestic Airports from Travel + Leisure, and has been named No. 1 in Customer Satisfaction for Medium-Sized Airports by J. D. Power three of the last four years.