Istanbul IST replaces Moscow SVO as Europe's busiest airport in July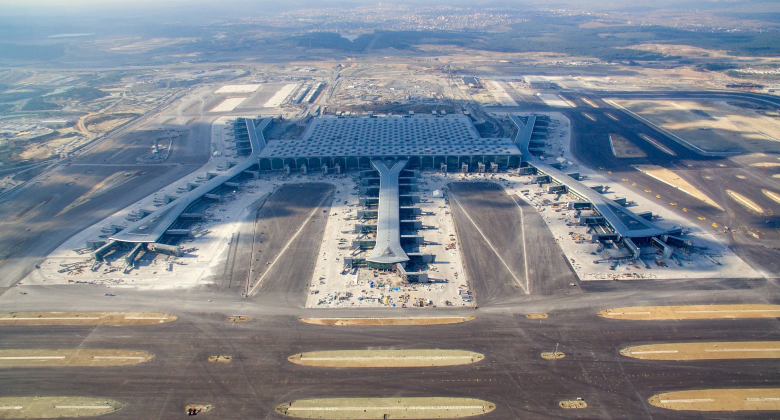 Passenger statistics collected for over 330 airports across Europe show that Istanbul's new airport is once again Europe's busiest airport in July, a position it last held in April. In May, Moscow DME was the busiest airport, while its neighbour Moscow SVO took the top spot in June. The two busiest Moscow airports have now dropped to third and eighth. The biggest climber in the rankings were Paris CDG and Amsterdam, which both climbed six places to fourth and fifth respectively. Antalya's rise of five places from seventh to second means that airports in Turkey occupy the top two places, an achievement last seen in February when Istanbul SAW was second to Istanbul IST.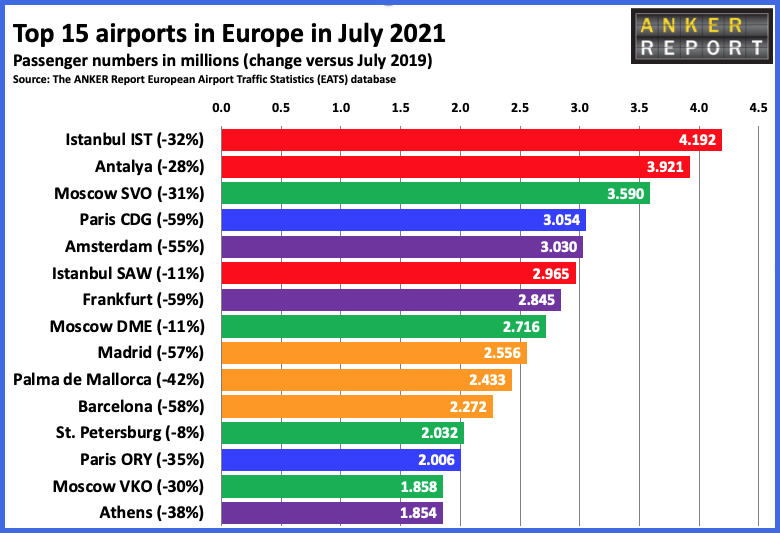 Compared with June, there is one new entry in the top 15 as Athens comes in to replace Sochi, which slips to 19th, despite reporting a 68% growth in traffic compared with July 2019. Athens ranked 16th in June, just ahead of London LHR. The UK airport has now climbed to 16th in July, just ahead of Vienna and Munich.
In June, the 15th busiest airport handled 1.17 million passengers. For July this has risen to 1.85 million. Whereas in June there were 16 airports handling at least one million passengers, in July this had risen to 32. Airports joining the 'million' club in July included Berlin, Brussels BRU, Copenhagen, Düsseldorf, Lisbon, Malaga, Milan MXP, Oslo, Rome FCO, Warsaw and Zurich.
Traffic still down almost 50%
Across all the airports that handled at least one million passengers, traffic was down on average 46% in July. Among the top 15 airports, St. Petersburg was down only 8%, while Istanbul SAW and Moscow DME were both down just 11%. At the other extreme, Frankfurt and Paris CDG were both down 59%, Barcelona down 58%, Madrid down 57% and Amsterdam 55%. The reason London LHR is still languishing outside the top 15 is because its July traffic was still down a massive 81%. Among the airports with more than one million passengers in July, Rome FCO had the next biggest reduction in passengers at 70%, just ahead of Munich at 69%.