It's PLAY time in Iceland – but not on Wednesdays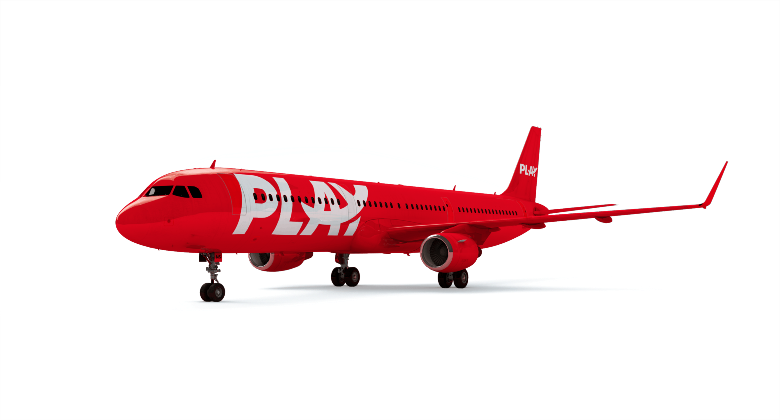 Following in the footsteps of Iceland Express (2003-2012) and WOW air (2012-2019), Iceland now has another new airline, aiming to compete with national carrier Icelandair. PLAY (IATA code OG, formerly held by Thailand's One-Two-Go Airlines) recently received its AOC and will soon be taking delivery of the first of three A321neos, with which it plans to launch service to seven European destinations, starting with London STN in June. The full list of destinations planned from Reykjavik/Keflavik are:
24 June: London STN (4-weekly)
29 June: Tenerife TFS (2-weekly)
2 July: Berlin (4-weekly)
13 July: Alicante (2-weekly)
15 July: Paris CDG (4-weekly)
16 July: Barcelona (2-weekly)
22 July: Copenhagen (4-weekly)
That makes a total of 22 weekly departures split across three aircraft. As the aircraft rotation plan below shows, there are still several gaps in the schedule that could be filled with additional frequencies, either to existing or new destinations.

Given the current situation, all start dates are subject to change and now that bookings are underway it will be interesting to see if there are any frequency adjustments once bookings start to roll in. All seven destinations were previously served by WOW air. Iceland's mortality rate from COVID (at 85 per million of population) is the lowest of any country in Europe and it would, presumably, like to keep it that way. France, Spain and the UK all currently have mortality rates of between 1,600 and 1,900 per million. However, Iceland is one of the very few countries on the UK's current 'green list' of travel countries which can actually be reached non-stop by air. Somewhat ironically, the first COVID case at this year's Eurovision Song Contest, currently being held in Rotterdam, was identified in a member of the band representing Iceland.
Reykjavik/Keflavik traffic down 95%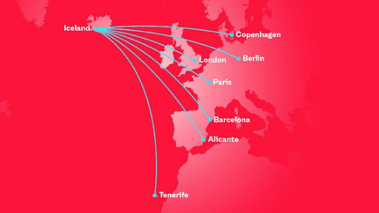 Passenger numbers at Reykjavik/Keflavik airport have been down at least 95% since the pandemic started, with the notable exception of last July and August, when the airport handled just over 130,000 passengers in both months. This represented a decline of 85% compared with 2019. In the first quarter of 2021, Reykjavik/Keflavik has handled just 50,584 passengers. The downtown airport in Reykjavik, which handles only domestic flights, handled 50,869 passengers as a healthy domestic network continued to operate.