Jet2.com launches first flights from its 10th UK base in Bristol; 40 routes currently available to book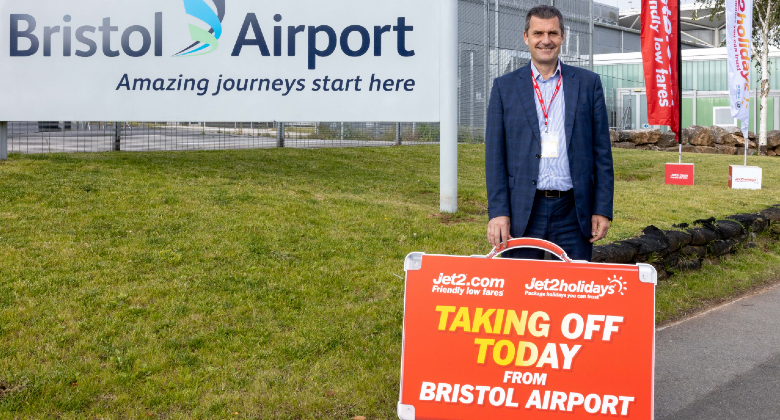 UK leisure carrier Jet2.com has been patiently waiting for the UK government to allow relatively unrestricted travel to destinations in and around the Mediterranean. With the Balearic Islands in Spain recently added to the 'green list' of destinations (from which returning travellers do not have to quarantine) the carrier was finally able to launch flights from its 10th UK base in Bristol. On 2 July, service was launched to Menorca and Palma de Mallorca, with Ibiza services starting a day later.
In total, Jet2.com's website is currently showing 40 destinations as being bookable from Bristol: 12 each in Greece and Spain; four in Turkey; three in Italy; two in Austria, Cyprus, France and Portugal; and one in Croatia. Some of these are winter-only destinations starting in December. Many of the routes to destinations in these countries are currently set to launch in the last week of July, though that may still change.
No Malta and some routes already pushed back to S22
Maybe surprisingly, Malta, currently a 'green list' destination and served by Jet2.com from six of its bases this summer, is not among the destinations to be served from Bristol. Curiously, although the route was served by Ryanair in S19, the Irish ULCC is not planning to operate the route this summer. However, easyJet has stepped in and started 2-weekly service from 2 July.
With future travel restrictions from the UK still hard to predict, Jet2.com has already pushed back the start dates of several new routes from Bristol into next summer. These currently include Alicante, Bodrum, Catania, Dubrovnik, Izmir, Larnaca, Malaga, Naples, Paphos and Reus.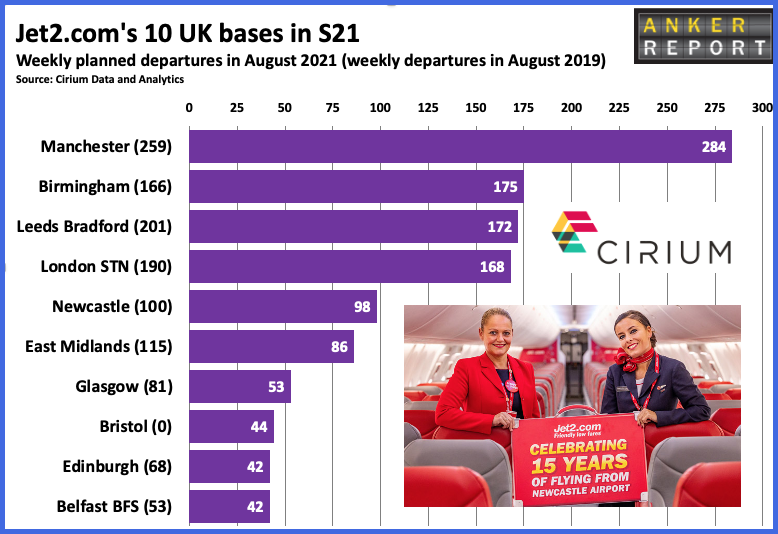 Based on currently planned flights, Bristol will be Jet2.com's eighth busiest UK base this summer, ahead of Edinburgh and Belfast BFS. While most bases are seeing a reduction in flights compared with August 2019, the airline's two biggest bases at Manchester and Birmingham are bucking that trend.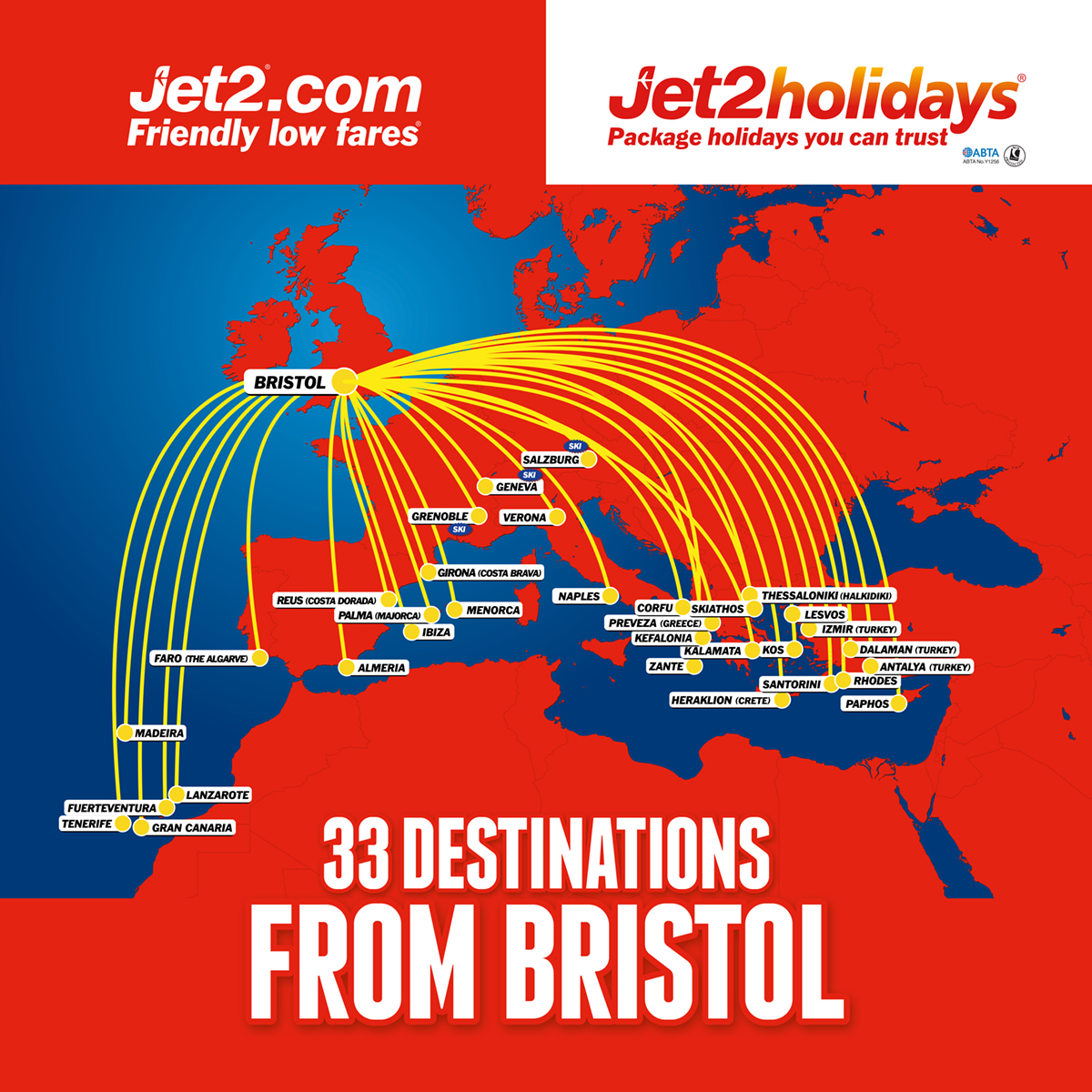 Growth in Greece but city-breaks cut
Since S19, Jet2.com has added six new destinations in Greece; Kalamata, Mykonos, Mytilene, Preveza, Santorini and Skiathos. Two of these, Preveza and Skiathos were first served last summer, while the remainder are new for S21. However, eight destinations served in S19 are not currently set to be served in S21 according to Cirium Data and Analytics schedule information; Amsterdam, Barcelona, Budapest, Murcia RMU, Nice, Paris CDG, Prague and Pula. It seems the airline believes that city-break type destinations will not be in such high demand this summer compared with beach destination