Jet2.com makes Athens its 15th airport in Greece; now #2 market after Spain with 14% of seats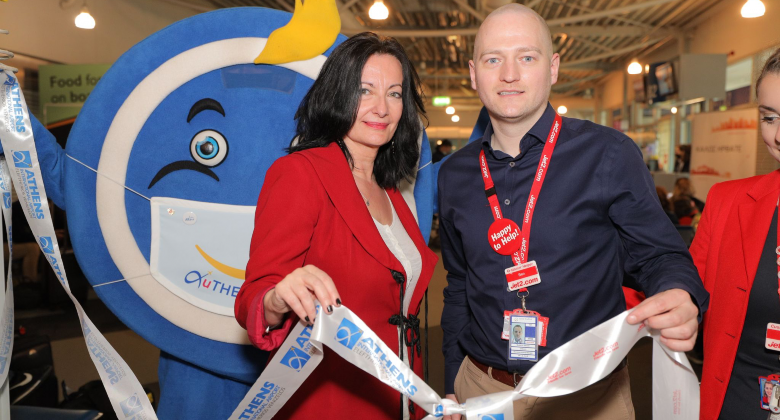 UK leisure airline Jet2.com recently launched its first regular services to Athens, when it began 2-weekly service (Thursdays and Sundays) from both Birmingham and Manchester. The airport serving the Greek capital became the airline's 15th destination in Greece. Jet2.com faces no competition on the route from Birmingham. However, both easyJet (up to 5-weekly) and Aegean Airlines (up to 3-weekly) already connect Manchester with Athens.
Greek market becoming more important for Jet2.com
Spain has always been Jet2.com's most important market. During the last decade it has typically allocated between 50% and 60% of its annual seat capacity to the Spanish market. In 2019, Spain accounted for 54% of the airline's capacity, followed by Greece and Portugal (both with 8%) and Turkey (7%). Based on currently submitted schedule data for 2022, Spain's share has fallen a little to 51%, while Greece's share has jumped to 14%, Turkey is now 11% and Portugal is down slightly to 7%.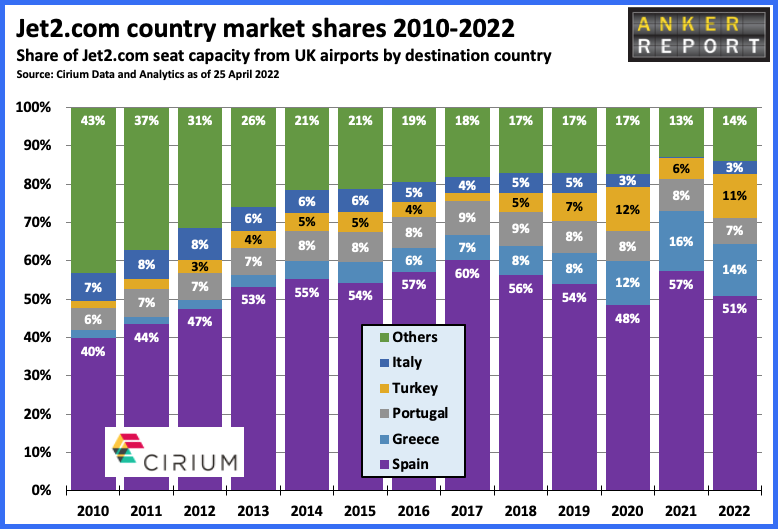 Capacity to Greece has almost doubled since 2019
In 2019, Jet2.com offered just under 640,000 seats on routes to Greece. This year the figure is expected to be around 1.2 million. Pre-pandemic, it served eight airports in Greece. In 2020 it added six further Greek airports; Kalamata, Mykonos, Mytilene, Preveza, Santorini and Skiathos. According to Cirium data, some of these new airports welcomed just a few Jet2.com flights in July 2020, with more regular service operating between July and September 2021.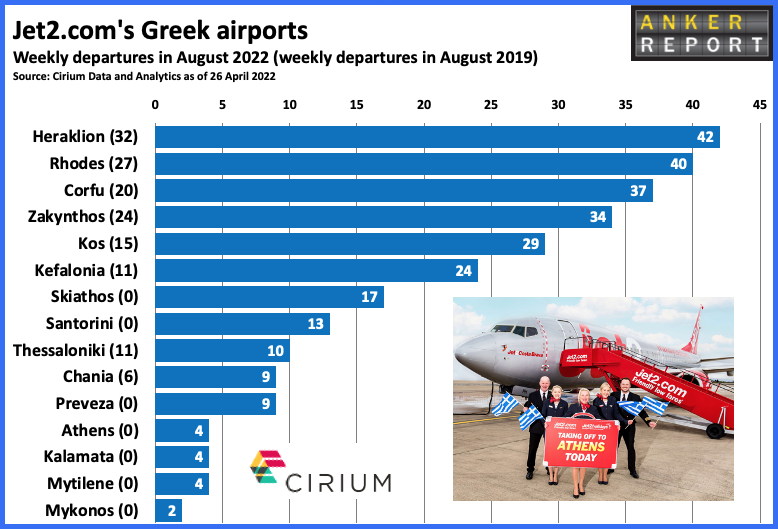 Manchester is leading airport for Greek flights
Jet2.com is operating flights to Greece from all 10 of its UK bases this summer, compared with nine in summer 2019. Since then, it has opened its base at Bristol. Three of its bases have seen Greek flights more than double; Birmingham (up 144% from 18 to 44 weekly flights), Manchester (up 139%) and Newcastle (up 133%). In addition, Stansted has seen a 65% increase in Greek flights with Jet2.com.