Katowice passes record 5 million passengers; charter traffic accounts for half of passengers this year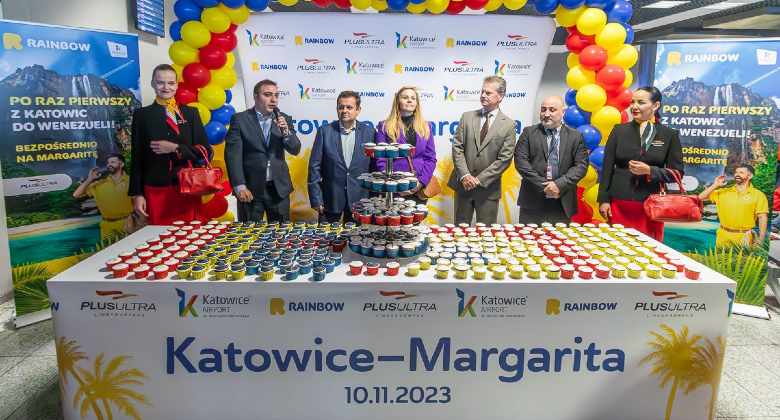 Katowice has a surprisingly large catchment area of about eight million people within a 50km radius and 13+ million within 100km. It is a major industrial area and is among Poland's largest airports for freight.
It is also the country's leading airport for charter flights. It had 60+ charter routes in all-important summer. In the first 10 months of 2023, virtually one in two passengers were charter, obviously influenced by June-September, when such traffic rose to 60%. In all, Katowice welcomed a record five million passengers between January 2023 and early November – with traffic well ahead of pre-pandemic figures. It will easily exceed its previous best volume this year.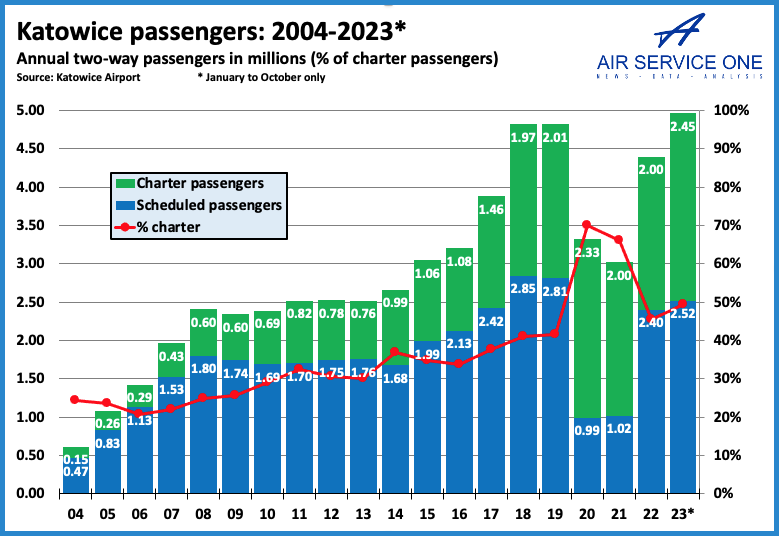 17+ routes in 2023
Among other additions, the following routes have launched in 2023 or will do so. Perhaps the most intriguing is the inauguration of weekly Plus Ultra charter flights to Porlamar, on Venezuela's Margarita Island, for Rainbow Tours. Also notice the operation to Tanzania, with Katowice-Hurghada-Zanzibar covering 6,610 kilometres using the 737-800.
22 January: Air Dolomiti, Frankfurt (daily); in its own right
29 March: Ryanair, Venice TSF (2-weekly)
14 May: Red Sea Airlines, Hurghada (weekly)
30 May: Sky Express, Zakynthos (weekly)
1 June: Sky Express, Athens (weekly)
1 June: Smartwings Poland, Djerba (weekly)
2 June: Ryanair, Pula (2-weekly)
4 June: Ryanair, Varna (2-weekly)
17 October: Wizz Air, Alicante (2-weekly)
18 October: Wizz Air, Copenhagen (4-weekly)
31 October: SkyUp, Sharm el Sheikh (2-weekly)
2 November: Enter Air, Zanzibar via Hurghada (weekly)
4 November: SkyUp, Hurghada (weekly)
8 November: Plus Ultra, Varadero (weekly)
10 November: Plus Ultra, Porlamar, Margarita (weekly)
13 December: Wizz Air, Aqaba
14 December: Wizz Air, Brussels CRL
Wizz Air and Ryanair have 82% of scheduled seats in W23
While Katowice is served by many charter operators, examining scheduled seats using Cirium information shows just how dominant these two ULCCs are this winter. Wizz Air has about 441,000 departing seats, two and a half times more than Ryanair (181,000), the airport's second-largest scheduled operator.
Katowice was Wizz Air's first airport when it launched in 2004. Almost 20 years later, it is the ULCC Group's 22nd busiest airport. Despite good growth versus W19 (available seats +12%), it has fallen from 10th place due to the entry or much faster growth of other airports during the pandemic.
Cirium shows that Wizz Air has 25 routes this winter, while Ryanair has nine. Just three of Wizz Air's offerings (12%) overlap with the larger ULCC: to Athens, Catania and Dortmund. Direct competition has reduced versus W19, when they both flew to Cologne (cut by Wizz Air), Milan BGY (cut by Wizz Air), Odesa (prohibited due to the Ukraine war) and Venice TSF (cut by Wizz Air).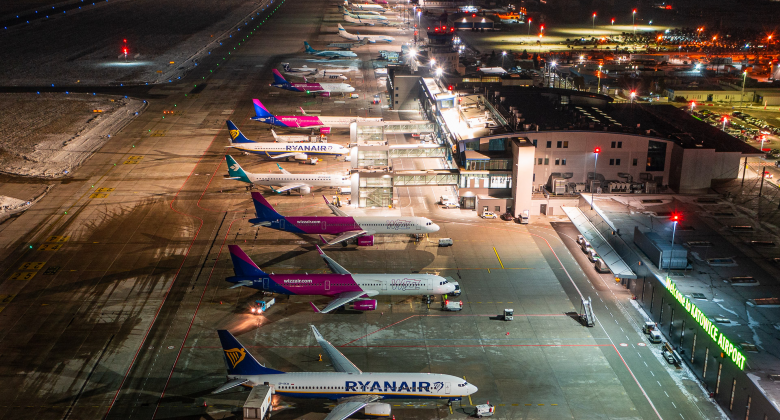 40+ scheduled destinations; Dortmund is number one
While scheduled services is just one part of Katowice's network, Dortmund – serving the very largely populated North Rhine-Westphalia area of Germany – is the leading airport-level market this winter. There are 24-weekly flights in December: 14 by Wizz Air and 10 by Ryanair. At city level, London has just one more weekly departure: STN by Ryanair (14-weekly) and LTN by Wizz Air (11-weekly).