Krasnodar had record year in 2021 with over 5 million passengers; Eurowings and Wizz Air welcomed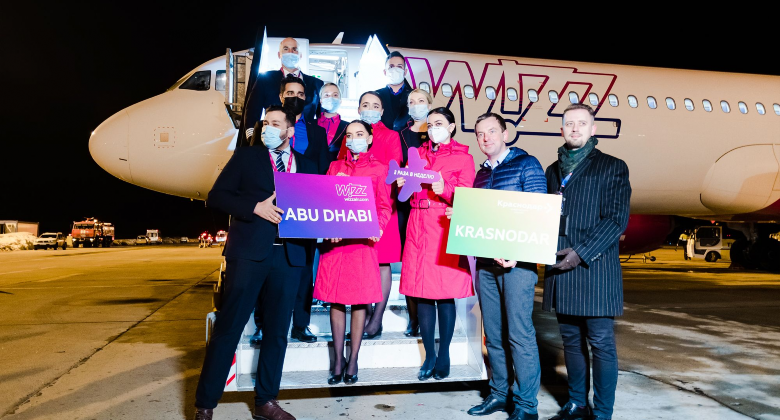 Krasnodar International Airport is one of Russia's top 10 airports and last year welcomed over five million passengers for the first time ever. The city it serves, which has a population of around one million, lies on the Kuban River in southern Russia and is only about 80 kilometres from the Black Sea. Resorts along the Black Sea have seen a massive boost in tourism during the pandemic as Russians have preferred domestic holidays rather than facing the challenges of travelling abroad. Even though Krasnodar is not on the coast, it has still had its busiest year ever with traffic up 8% compared with pre-pandemic 2019.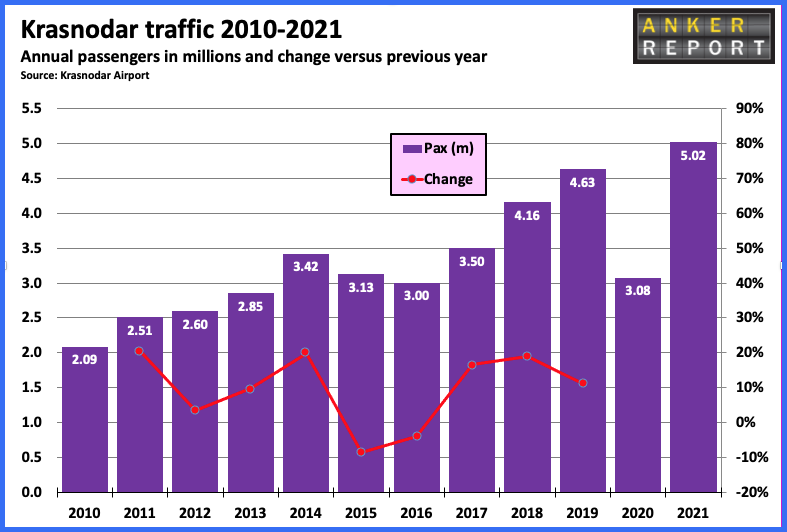 As early as last May, the airport was reporting record traffic compared with previous years, and by August, traffic was up as much as 19% compared with the same period in 2019. August is also the airport's busiest month with demand around 60% higher than in January, at least prior to the pandemic.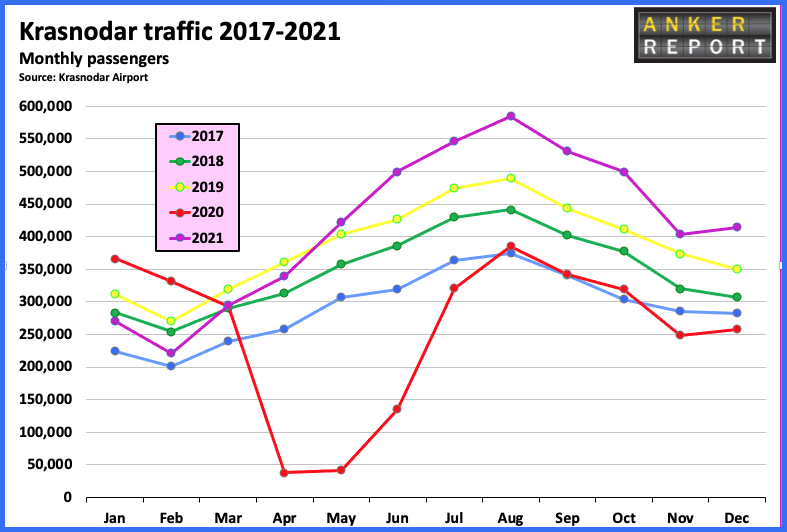 Aeroflot is leading carrier
The Russian flag-carrier is the airport's leading carrier offering 76 weekly departures in March. Of these, 56 (representing eight daily flights) are to its home base of Moscow SVO. It also serves St Petersburg 2-daily as well as Krasnoyarsk and Yerevan in Armenia, each 3-weekly. Not surprisingly, Russian carriers dominate the list of leading airlines, though Turkey's Pegasus Airlines and flydubai from the UAE both make the top 16 for weekly flights.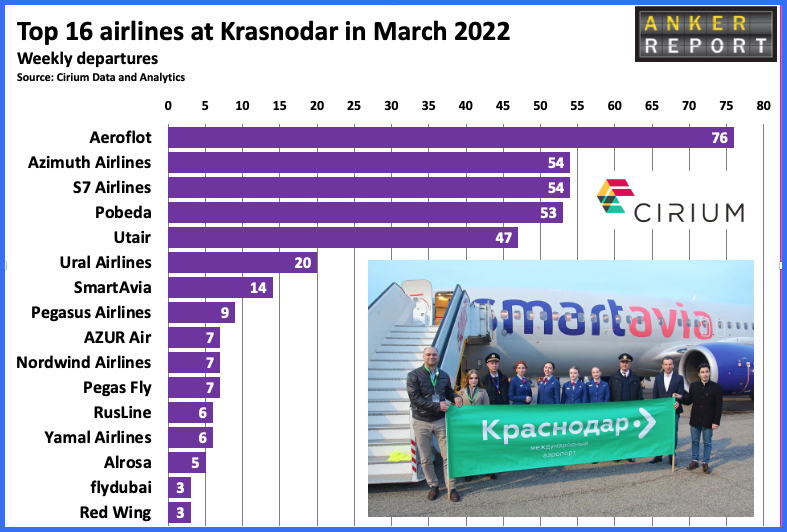 New carriers in recent years have included Air Serbia, which began flights from Belgrade in June 2019, German LCC Eurowings, which started 2-weekly service from Düsseldorf in July 2021, and most recently, Wizz Air Abu Dhabi. The UAE-based carrier began 2-weekly service from Abu Dhabi on Monday 7 February, offering indirect competition with flydubai. One carrier which no longer serves Krasnodar is Austrian Airlines, which offered flights from Vienna for many years, before suspending service at the end of October 2019.
Looking ahead, FlyOne Armenia should be starting flights to Yerevan soon, while Aegean Airlines plans to start 2-weekly service from Athens from 7 June using A319s.