Last Month in North America – Monday 3 October 2022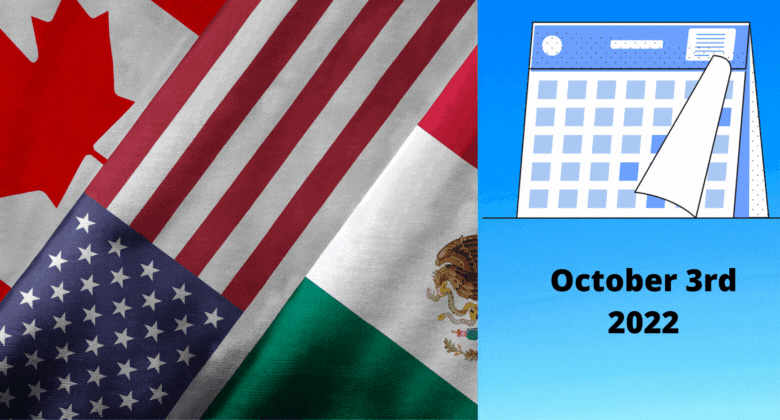 Similar to last month, it was a relatively quiet period for new route launches in North America. Without the growing number of new services to the new Mexico City NLU airport it would have been even quieter. Air Service One has identified and confirmed 30 new routes that launched in North America during the last four weeks.
This included nine new Mexican domestic services, of which seven involved in the new Mexico City NLU airport.
There was one new Canadian domestic route launched by new airline Canada Jetlines between Toronto YYZ and Calgary. As a result, there are now six carriers connecting those two major airports.
There were 14 new US domestic services. Breeze launched five new routes (all to Las Vegas), Delta added four new short-haul routes in the Midwest, Frontier started two new routes, as did Denver Air Connection, while Spirit became the third carrier to connect New Orleans with Miami.
There were six new international routes. New airline Arajet began three routes between Santo Domingo in the Dominican Republic and Mexico. COPA Airlines began connecting Panama City and Mexico City, JetBlue launched its fourth UK route (and became the sixth airline to connect Boston with London LHR), while Air New Zealand started Auckland-JFK.
Want more information on:
The recovery rate by US airline grouping for October, November and December?
The 30 new routes launched in North America during the last four weeks?
The leading airports for additional monthly seat capacity in September 2022 (versus September 2019)?
If so, then check out our weekly Last Week/Month in North America report which can be downloaded here.