Last Week in Europe – Monday 13 June 2022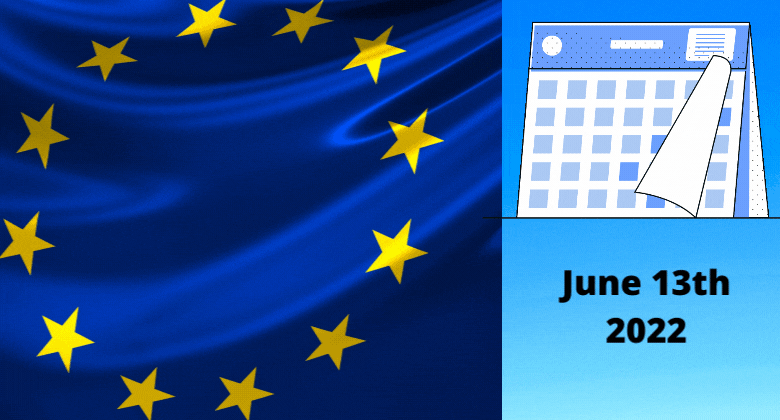 Analysis by Air Service One suggests that the 11th week of the summer 2022 (S22) season (covering the period Sunday 5 June to Saturday 11 June) saw airlines launch a total of 66 new routes involving European airports, down from 133 in the previous week. Highlights included new transatlantic routes from PLAY (to New York SWF) and United (to Tenerife TFS) and Kuwait Airways starting service to Madrid. Europe's (U)LCCs also had a busy week, with Flyr and Wizz Air both recording nine new routes, Eurowings five, Blue Air four and Ryanair a modest three. Air Serbia had a busy seven days launching five new routes, all from Belgrade.
In summary:
66 new routes offered by 28 airlines involving 80 airports
28 (42%) were already served by other carriers, 38 (58%) were not
27 countries involved including some outside of Europe (Egypt, Israel, Kuwait, Lebanon, Qatar, US and Uzbekistan)
Average weekly frequency of new services: 2.02 (down from 2.28 last week)
Average sector length of new services: 1,620 kilometres (down from 2,330 kilometres last week). Only three were over 4,000 kilometres with Newark to Tenerife TFS the longest at 5,380 kilometres. Hamburg to Gothenburg was the shortest at 470 kilometres.
Airports in Greece and Italy both welcomed a total of 22 new airline services which left them well ahead of all other countries. Next up were Norway and Spain with nine each, followed by Germany with eight and Turkey with seven. The leading airports for new services last week were Rome FCO with eight, followed by Belgrade (six), Oslo and Rhodes (five each), and Ibiza (four).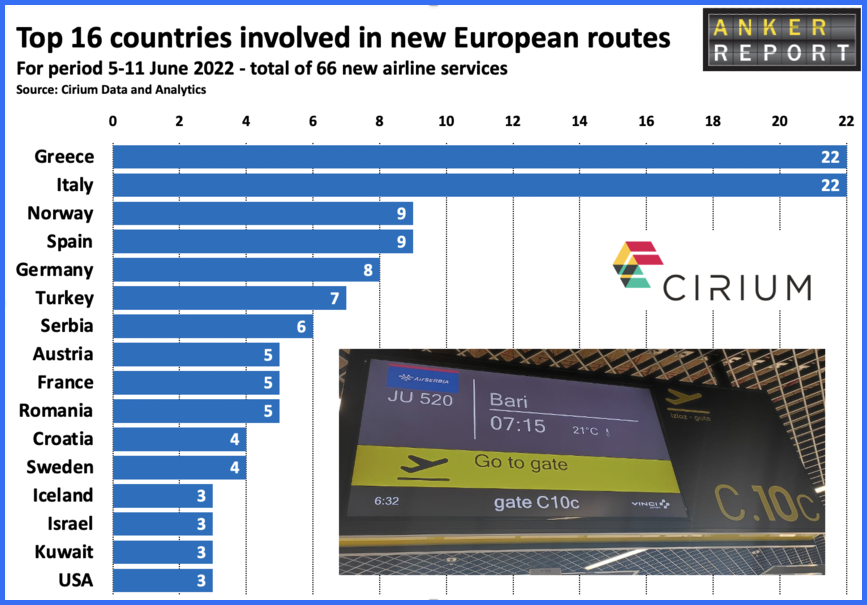 Want more information on:
European seat capacity changes made since last week for June, July and August?
The 66 new routes launched in Europe during the last seven days?
If so, then check out our weekly Last Week in Europe report which can be downloaded here.