Last Week in Europe – Monday 17 January 2022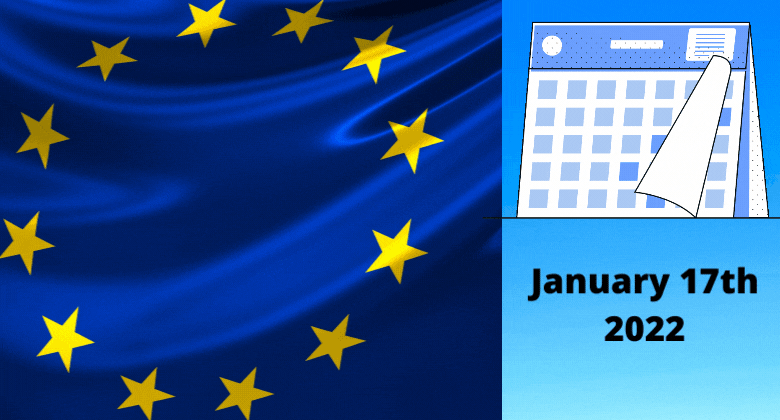 Analysis of Eurocontrol data for last week shows a steep drop in European flight operations compared with the previous week. As of 15 January, the seven-day moving average for flights was down 31.3% versus 2019. A week earlier, on 8 January, flights had been down 21.4%. That's an alarming drop in just one week, reflecting the impact of the Omicron variant. Among the basket of 12 airlines tracked since 2021, only Iberia did not see a significant reduction in its recovery rate versus 2019. Notably, easyJet's recovery rate fell from almost 71% a week ago to just under 44%, with only Norwegian at 33% performing worse. Hopefully, the traffic recovery will stabilise this week and start picking up again shortly.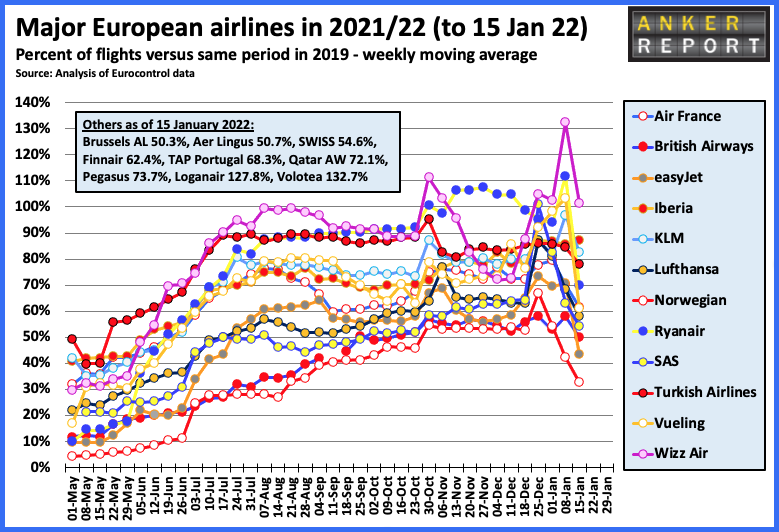 Want more information on:
European seat capacity changes made since last week for January, February and March
New routes launched in Europe during the last seven days
Latest airport passenger statistics for European airports for December
Latest European airline route announcements
Latest European airline traffic statistics
If so, then check out our weekly Last Week in Europe report which can be downloaded here.