Last Week in Europe – Monday 20 June 2022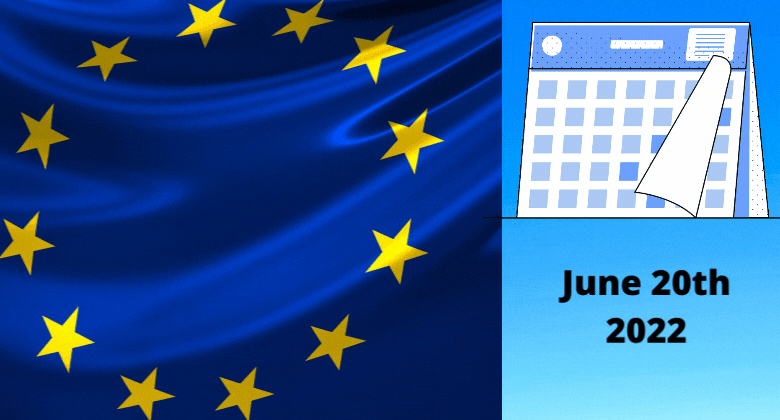 Analysis by Air Service One suggests that the 12th week of the summer 2022 (S22) season (covering the period Sunday 12 June to Saturday 18 June) saw airlines launch a total of 78 new routes involving European airports, up from 66 in the previous week. Highlight of the week (on 14 June) was the launch of the inaugural service of Norse Atlantic Airways (between Oslo and New York JFK) followed a few days later by the carrier's second route from Oslo to Fort Lauderdale. There were also other new long-haul services from Bamboo, Etihad Airways, Eurowings Discover, Neos and TUI Airways.
Europe's (U)LCCs also had another busy week. Wizz Air led the way with 10 new routes followed by Vueling with seven and Norwegian with six. Flyr and Ryanair both recorded four new routes. Among non-(U)LCCs, FlyOne celebrated six new routes from Chisinau in Moldova, Air Serbia three and Croatia Airlines also three (all from Split).
In summary:
78 new routes offered by 34 airlines involving 106 airports
25 (32%) were already served by other carriers, 53 (68%) were not
47 countries involved including some outside of Europe (Canada, Egypt, Jordan, Kazakhstan, Oman, Senegal, US and Vietnam)
Average weekly frequency of new services: 2.10 (up from 2.02 last week)
Average sector length of new services: 2,237 kilometres (up from 1,620 kilometres last week). This week, 10 new routes were over 4,000 kilometres (compared with just three last week) with Ho Chi Minh City to Frankfurt the longest at 9,666 kilometres. Copenhagen to Bornholm was the shortest at just 148 kilometres.
Airports in Spain welcomed the most, new services, with 17, followed by Italy with 14. Then came Croatia with 11 and Greece with nine. The leading airports for new services last week were Chisinau in Moldova with six (thanks to FlyOne), followed by Oslo OSL, Stockholm ARN and Split, with five each.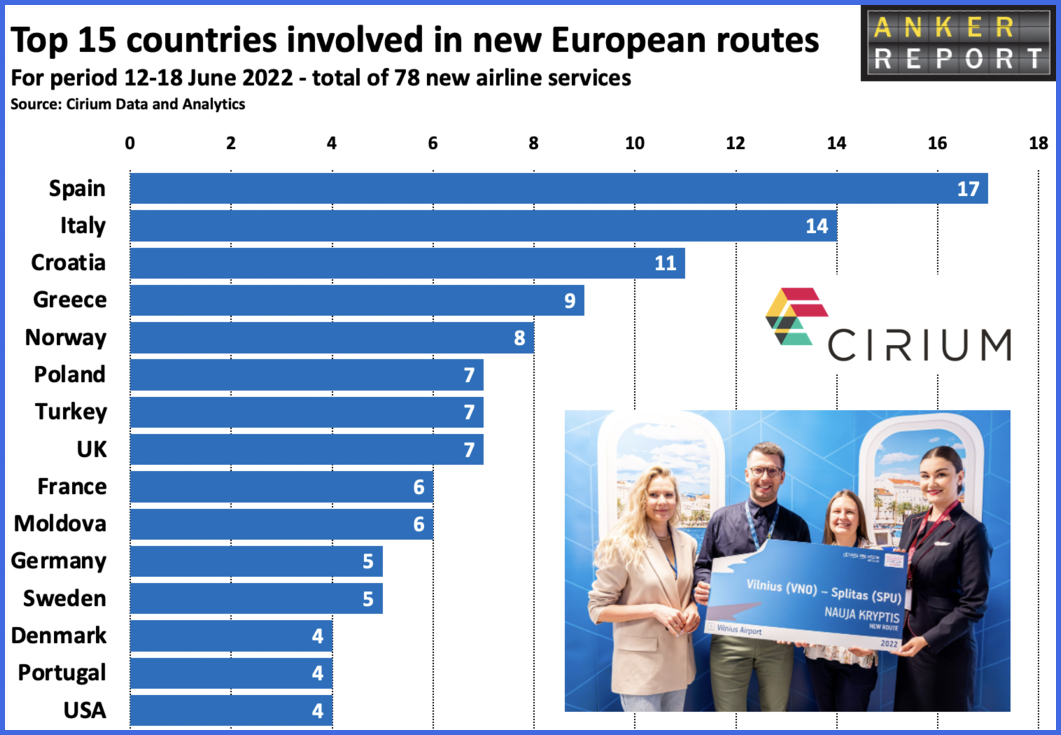 Want more information on:
European seat capacity changes made since last week for June, July and August?
The 78 new routes launched in Europe during the last seven days?
If so, then check out our weekly Last Week in Europe report which can be downloaded here.