Last Week in Europe – Monday 31 October 2022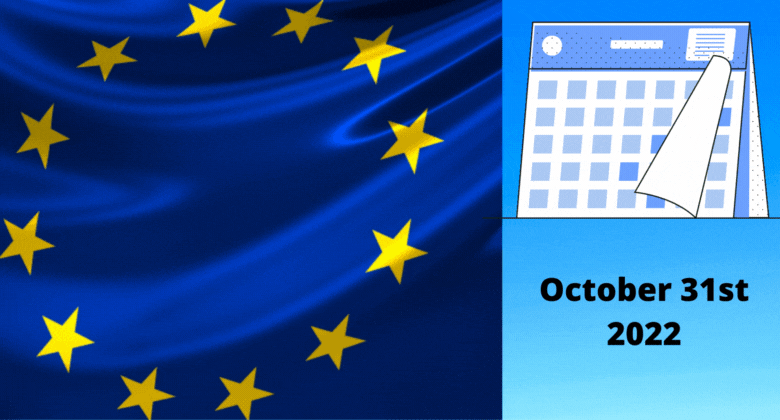 The start of the northern hemisphere W22/23 season began yesterday, Sunday 30 October. During the first seven days of the new season, Air Service One estimates that almost 200 new airline services will be launched involving at least one airport in Europe. However, the four weeks prior to the start of the winter season (2-29 October) saw just 22 new airline services get under way.
These 22 routes were spread across 15 airlines with only French regional carrier Chalair launching more than two routes. Eurowings, SalamAir, Sky Express, Volotea and Vueling each launched two new routes.
There were new long-haul services from Air Caraïbes, Bamboo Airways, EVA Air and Korean Air.
Three routes of under 500 kilometres were launched with Toulouse-Marseille the shortest at 312 kilometres.
Of the 22 new routes launched, 14 were already served by other airlines. The average sector length was 3,317 kilometres and the average weekly frequency was 2.64.
October capacity in Greece and Portugal exceeded pre-pandemic level
Analysis of Cirium schedule data for Europe for October 2022 (and October 2019) showed that across all European countries, scheduled seat capacity was at 88.8% of the level of three years earlier, which represents a reduction of 14 million seats. Germany alone has 'lost' four million seats, way more than any other country. The UK came second with a loss of 1.7 million seats, followed by Ukraine with 1.2 million.
Among the top 20 countries, just two (Greece and Portugal) have managed to show increased capacity versus 2019. However, Germany, Finland and Sweden are all still at least 25% below their pre-pandemic capacity levels. Outside of the top 20 country markets, there has also been growth in Albania (+62%), Bosnia & Herzegovina (+17%) and Iceland (+16%).
Want more information on:
how well Europe's top 20 country markets were recovering capacity wise in October?
the 22 new routes launched in Europe during the last four weeks?
If so, then check out our weekly Last Week/Month in Europe report which can be downloaded here.