Latest Route News + June 2021 Part 2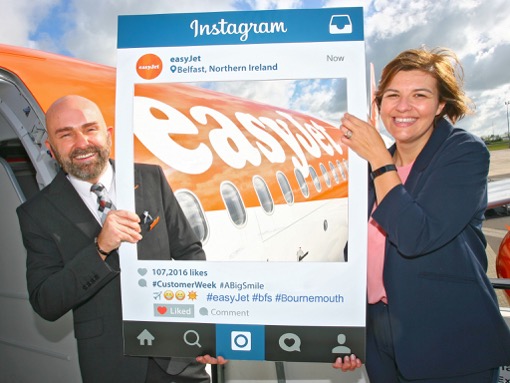 easyJet (IATA code U2) has added a total of eight new routes during the last four weeks. Five of these were UK domestic routes; Manchester to Newquay (5-weekly from 24 May competing with Loganair), Belfast BFS to Bournemouth (2-weekly from 26 May), Edinburgh to Bournemouth (2-weekly from 27 May), Glasgow to Newquay (2-weekly from 29 May) and London LGW to Newquay (3-weekly from 8 June). easyJet last served Newquay in August 2015 when it operated flights from Liverpool. It had also briefly operated service from London SEN during the summer of 2013. The new domestic routes from Bournemouth are the airline's first summer routes from the airport. It has been operating winter ski flights from its Geneva base since 2005. easyJet also add new routes from London LTN to Larnaca (2-weekly from 29 May competing with Wizz Air) and from Edinburgh to Gibraltar (2-weekly from 5 June). Finally, easyJet added a new Italian domestic route when it began service between Olbia and Milan BGY. The service will soon be operating daily and will compete with Volotea's 2-daily service. Milan BGY is a new airport for easyJet and a major base for Ryanair. However, Ryanair does not operate any flights to Olbia.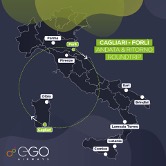 EGO Airways (IATA code E3), the new Italian regional carrier which began operations on 30 March, has added a new route on 4 June between Cagliari in Sardinia and Forli. The 600-kilometre route operates 2-weekly (Mondays and Fridays) using the carrier's sole E190 (registration I-EGOA). The two airports were last connected by direct service in 2009 by WindJet. EGO Airways' website is currently listing 12 airports from which flights can be booked; 10 in Italy plus Ibiza in Spain and Mykonos in Greece.
Eurowings (IATA code EW) added eight new holiday routes at the beginning of June, six from Dortmund and two from Düsseldorf. The Dortmund routes are to Alicante (2-weekly), Catania (3-weekly), Heraklion (3-weekly), Kavala (2-weekly), Malaga (2-weekly) and Naples (2-weekly). Competition is provided by Wizz Air on the Catania and Heraklion routes. The two new Düsseldorfroutes are to Mykonos and Santorini and will both operate weekly.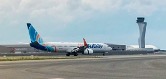 flydubai (IATA code FZ) continues to expand its range of European destinations. On 20 May the carrier began daily service to Istanbul IST from its Dubai base, having previously served IstanbulSAW until 18 May. Then, on 5 June, it began weekly (Saturday) service to Perm, which became the carrier's 11th destination in Russia. With the exception of Moscow VKO (which is served 5-weekly), all other routes are currently served just once weekly.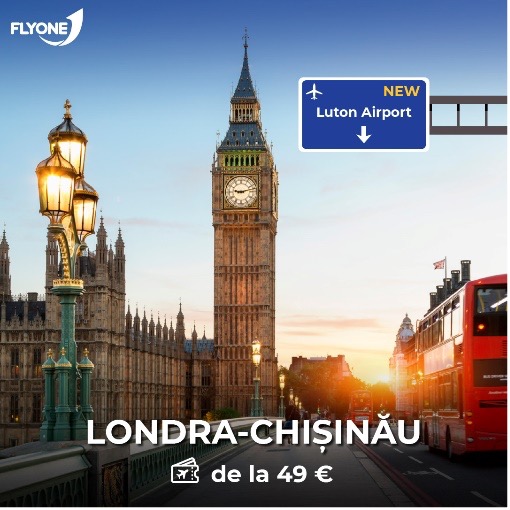 FlyOne (IATA code 5F) finally began service between Chisinau in Moldova and London LTN on 28 May. Using an A320, the carrier is currently operating the 2,180-kilometre route every Saturday but plans to increase frequency to 4-weekly in July. Flights are currently on sale until 15 September. Wizz Air has been operating the route since October 2015. FlyOne is not a new carrier in the UK market having previously operated to London SEN. According to planespotters.net it currently operates a fleet of three A320s and one A319.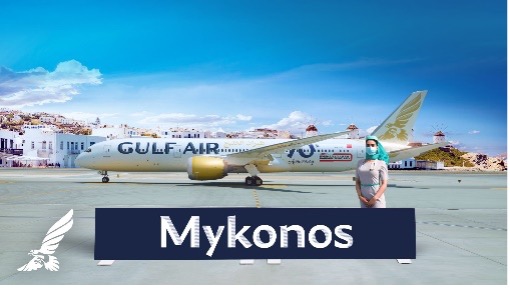 Gulf Air (IATA code GF) has added Mykonos to its European route network with the start of service on 3 June from Bahrain. The 2-weekly service operates as a triangle with Athens, resulting in the aircraft routing Bahrain–Mykonos–Athens–Bahrain. Gulf Air's biggest European route is London LHR, which is planned as 2-daily. However, Bahrain was moved from amber to red on the UK's 'traffic light' travel rating on 8 June.
HiSky (IATA code H4) appears to have launched service on two routes from Chisinau in Moldova. On 28 May a 2-weekly service to Istanbul was introduced followed on 10 June by a 2-weekly service to St. Petersburg. Both routes will see competition from Air Moldova and FlyOne with Turkish Airlines also present on the Istanbul route and Aeroflot adding further competition on the St. Petersburg route.
Loganair (IATA code LM) added two more UK domestic routes to its network, with both starting on 24 May. Using its ERJ-145s it began 6-weekly (daily except Saturday) service between Teessideand Bristol and 4-weekly service between Liverpool and City of Derry in Northern Ireland. The former route is now the airline's fifth from Teesside joining Aberdeen, Belfast BHD, London LHR and Newquay, with Jersey starting later in June. The latter route used to be served by Ryanair until the end of 2020. The launch came exactly two years to the day after Loganair had begun service from Manchester to City of Derry. However, that service fizzled out at the end of 2019. Loganair also serves City of Derry with non-stop service from Glasgow and London STN.
LOT Polish Airlines (IATA code LO) appears to have added four new holiday destinations from Warsaw WAW during the last fortnight. Between 28 May and 3 June the Star Alliance carrier introduced service to Ibiza (weekly), Kefalonia (2-weekly), Lamezia Terme (2-weekly) and Mykonos (weekly). Though planned to operate with 737s some of the initial flights have seen the airline's E195s being used.
Lufthansa (IATA code LH) also added a raft of new holiday routes from its main hub at Frankfurt, and one from Munich. Between 21 May and 23 May the German flag-carrier began new routes to Corfu, Jerez, Kos, Mykonos and Ponta Delgada all using its A320-series aircraft. TUI fly Deutschland, Condor and Ryanair provide competition on one or more of the routes. From Munich the carrier added a 2-weekly service to Chania, a route previously flown by both Condor and Eurowings.
Lumiwings (IATA code L9) another recent start-up has commenced 2-weekly service between Olbia and Parma using a B737-300. The two airports were last connected in late 2012 by Air Vallee. Lumiwings' website currently lists 11 airports from which flights can be booked; five in Italy (Forli, Olbia, Palermo, Parma and Trapani), five in Greece (Corfu, Heraklion, Kefalonia, Rhodes and Santorini) plus one in Poland (Lodz).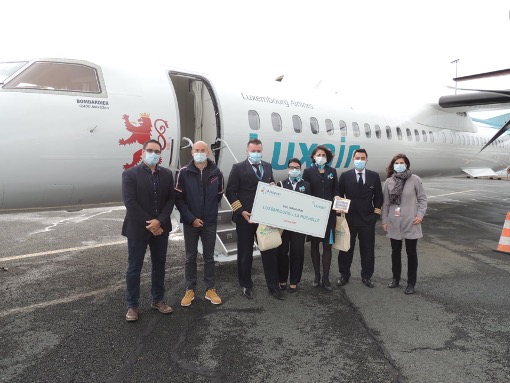 Luxair (IATA code LG) has launched no fewer than four new routes during the last month from Luxembourg. On 15 May it began weekly service to Tivat in Montenegro, followed on 20 May by weekly service to Thessaloniki in Greece, then 2-weekly service to La Rochelle in France starting 22 May, and finally 2-weekly service to Belgrade in Serbia from 3 June. None of these routes are currently flown by any other carrier and Luxair will operate the routes with a mix of its 737s and Q400s.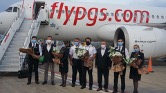 Pegasus Airlines (IATA code PC) added two new international routes at the end of May. On 23 May the carrier began weekly service (outbound Sunday night, return early Monday morning) from Istanbul SAW to Shymkent in Kazakhstan. The only other service linking Turkey with Shymkent appears to be a weekly service to Istanbul IST offered by SCAT Airlines. The second new route for Pegasus began on 27 May between Alanya-Gazipasa and Kiev KBP, a route that will be flown 4-weekly and faces no direct competition.
Pobeda (IATA code DP) dramatically increased its presence at Moscow SVO at the beginning of June with the launch of eight new domestic routes. These are to Cheboksary (daily), Ekaterinburg (daily), Gorno-Altaysk (3-weekly), Nalchik (daily), Petrozavodsk (3-weekly), Sochi/Adler (2-daily), St. Petersburg (daily) and Ufa (3-daily). Parent company Aeroflot (as well as Nordwind Airlines) already serves five of these routes, but there is no direct competition on the routes to Cheboksary, Nalchik and Petrozavodsk with Pobeda also serving all three airports from Moscow VKO.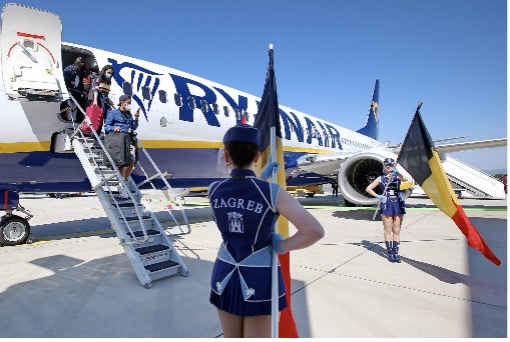 Ryanair (IATA code FR) has started at least 30 new routes during the first week of June. All are set to operate with either two or three weekly frequencies. Highlights include the return to BelfastBHD after an absence of a decade, the opening of its Venice TSF base and the airline's first ever flight to Zagreb in Croatia, which will become a base later this year. There are six new domestic routes in Italy and one new domestic route in Spain, while all the rest are international routes. Only seven currently have direct competition. The full list of 30 routes is: BDS-CAG, BDS-PMO, BHD-AGP, BHD-ALC, BHD-BCN, BHD-FAO, BHD-PMI, CAG-PMO, CGN-LIS, CRL-ZAG, HHN-JMK, MAN-OTP, MLA-TPS, NAP-AHO, NAP-BVA, NAP-KBP, NAP-PMI, PMI-MME, PMI-OTP, PMI-SDR, TSF-AHO, TSF-ALC, TSF-CHQ, TSF-KGS, TSF-PMI, TSF-SBZ, TSF-SCV, TSF-TLV, TSF-TPS and VIE-DBV. Of the 60 airports involved in the 30 routes, 23 are in Italy, 11 in Spain, seven in the UK, four in Romania, three in Greece, two each in Croatia, Germany and Portugal and one each in Austria, Belgium, France, Israel, Malta and Ukraine.