London Luton gets go-ahead to boost passenger capacity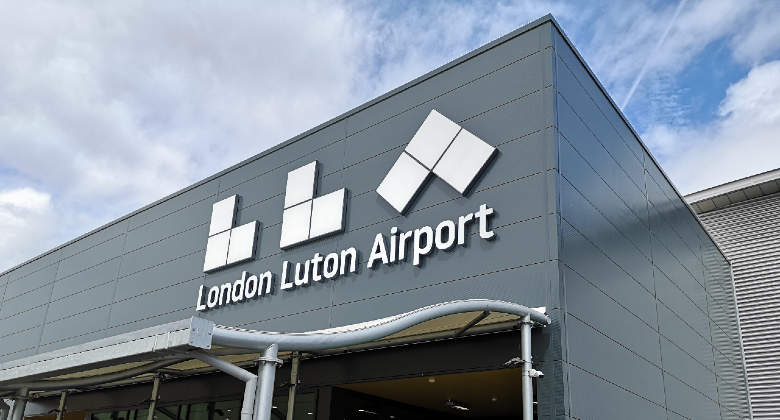 London Luton Airport's (LLA) plan for responsible and sustainable growth has received a huge boost following government approval of its application to increase its annual passenger cap from 18 million to 19 million passengers.
The plan makes best use of LLA's current infrastructure without the need for additional construction and will provide the platform for the airport's future success, as well as creating significant employment and economic benefits to the local region.
Alberto Martin, Chief Executive of London Luton Airport, said: "This plan ensures LLA is well positioned to secure its economic future and to deliver for our passengers and our local communities. LLA is a vital economic driver for the area and the growth of the airport is directly linked to the growth of the local economy. This plan is also consistent with our commitment to achieve net zero emissions by 2040.
London Luton to invest £30 million to elevate passenger experience
London Luton Airport (LLA) has unveiled an ambitious £30 million investment aimed at enhancing the airport's passenger experience, further cementing its reputation for simplicity and friendliness.
The investment will include the £8 million development of an exciting new flagship two-storey restaurant. Set to open next year, it will feature a striking mezzanine floor overlooking the LLA departure lounge and will accommodate up to 500 diners.
Additionally, LLA has exciting plans for two new airport lounges. The My Lounge, with a capacity to seat 155, will provide guests with a relaxed loft-style environment, complete with a self-service pantry offering a variety of dining and beverage choices. In addition, the No1 Lounge is set to offer passengers a premium and stylish pre-departure experience. Here, travellers can savour freshly prepared hot and cold buffet-style dishes and a wide array of premium beverages served from a fully tended bar.
Construction work on the No1 Lounge is set to commence shortly, with an anticipated opening by year-end. Meanwhile, work on the My Lounge will kick off at the end of this year, with the expected completion date set for summer 2024.
Jonathan Rayner, Chief Commercial Officer at London Luton Airport, noted: "The opening of these two new lounges will provide an additional dimension to the simple, friendly passenger experience that we offer at London Luton Airport, providing the perfect start to any leisure or business trip."
Also underway is the £20 million refurbishment of LLA's security hall that will include the installation of new state-of-the-art body scanners and new CT scanner technology, speeding up processing times. Additionally, the project will address improvements in flooring and ceilings to ensure an even better passenger experience.