London Southend Airport's secret – seven minutes from plane to train!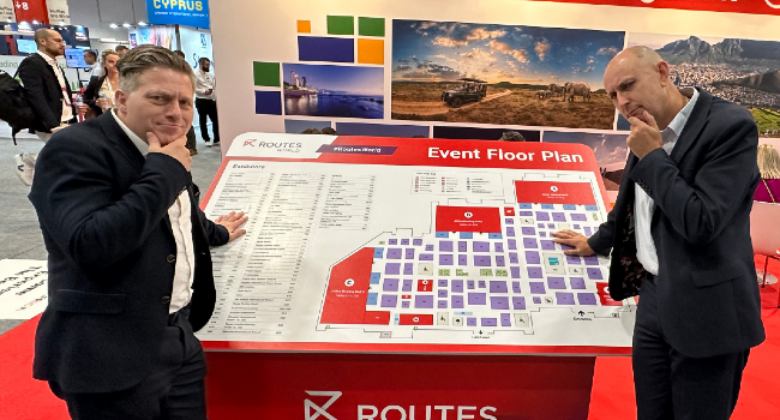 Traveling by air often involves navigating a complex and time-consuming process from the moment you land at your destination until you reach airside, and nowhere is that more evident than in London's busy airports. However, Southend Airport is different. Within a mere seven minutes after disembarking from your flight, you can find yourself comfortably seated on a train heading to the heart of the bustling city.
The airport offers a key advantage with the train station located just 100 steps from the arrivals area. Such proximity between airside and the station is a luxury rarely found at London's other airports. "Within seven minutes you can be off the aircraft and onto the train," Marc Watkins, Route Development Manager at London Southend Airport, said.
That's not all. As the city of London continues to grow and expand, available slots for airlines are becoming scarce. This puts London Southend Airport in a unique position as a pivotal gateway to the city.  "London is full. If you want to grow in London or you are not present in London, we are the only show in town," Nigel Mayes, Business Development Director at London Southend Airport, added.
London Southend Airport prides itself on offering some of the lowest airport charges in the London area. Airlines can take advantage of cost-effective services, enabling them to provide competitive fares to their passengers.
In addition to cost savings, the airport also manages its own handling services, ensuring efficiency and smooth operations. This hands-on approach helps eliminate delays in transferring from the plane to airside, making the traveller's experience a hassle-free one.
As winter approaches, London Southend Airport is gearing up to offer a host of enticing winter routes through easyJet. Beyond the attractive destinations, which include Alicante, Amsterdam, Paris CDG, Geneva and Grenoble, the airport's commitment to affordability and efficiency sets it apart. Its unique advantage of streamlining the arrivals process make it the go-to choice for travellers. For airlines looking to establish a presence in the competitive London market, London Southend Airport represents an enticing opportunity.