Louisville traffic down just 7% versus 2019; American and Delta are leading carriers; Breeze new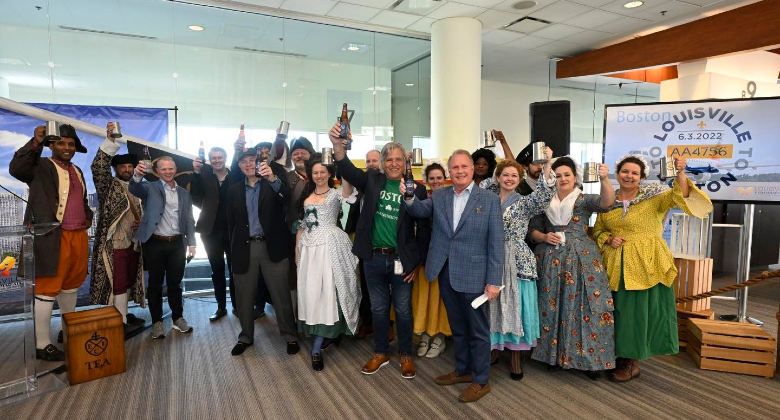 Louisville is the largest city in Kentucky, located on its northern edge on the Ohio River overlooking Indiana. It is famous as the birthplace of boxing legend Muhammad Ali and the home of the Kentucky Derby (an annual horse race). The airport is only a few kilometres south of downtown. The airport's three-letter IATA code of SDF is derived from the airport's former name of Standiford Field. Between 2009 and 2017 annual traffic volumes were consistently just below 3.5 million. However, in both 2018 and 2019 traffic grew by around 10%. No carrier is dominant at the airport with American Airlines (27%), Delta Air Lines (27%), and Southwest Airlines (26%) all potentially the biggest carrier at the airport, well ahead of United Airlines (13%), Allegiant Air (6%) and Frontier Airlines (1%).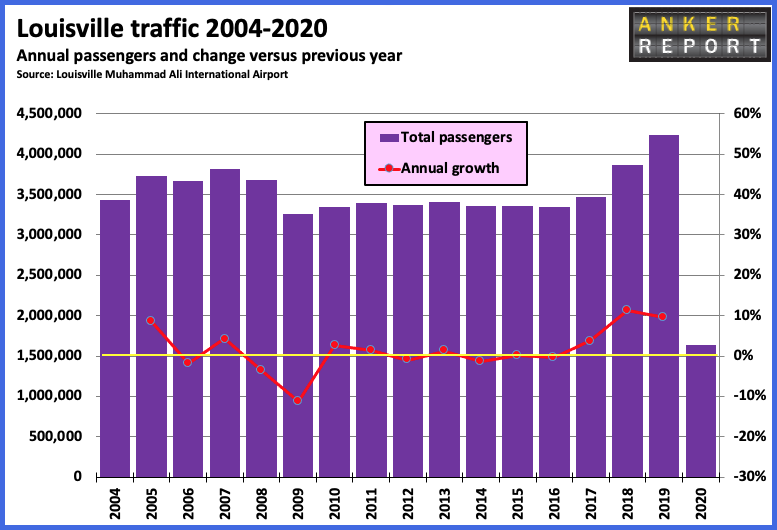 In 2019, the leading route by some distance was Atlanta, followed by Chicago ORD, Charlotte, Dallas/Fort Worth and Chicago MDW. New routes launched in 2019 included Dallas DAL (with Southwest), Los Angeles (with American) and New Orleans (with Allegiant). Traffic fell by 61% in 2020 to 1.64 million passengers. However, Southwest did start serving Atlanta. In 2021, Spirit Airlines launched five new routes; three in Florida (Fort Lauderdale, Orlando and Pensacola) plus Las Vegas and Los Angeles. In addition, Allegiant added an 11th destination, to Charleston in South Carolina, at the end of May. The end of May also saw Louisville welcome a new carrier Breeze, with 4-weekly flights from Charleston (already served by Allegiant) and Tampa (served by Southwest). A third route to New Orleans was added by Breeze on 15 July. In mid-November, Spirit added service to Fort Myers and Tampa, Allegiant started 2-weekly service to Austin (a new destinations).
This year has seen Breeze add a fourth route to San Francisco (a new destination) in mid-May, while 3 June saw American launch 6-weekly, non-stop service to/from Boston.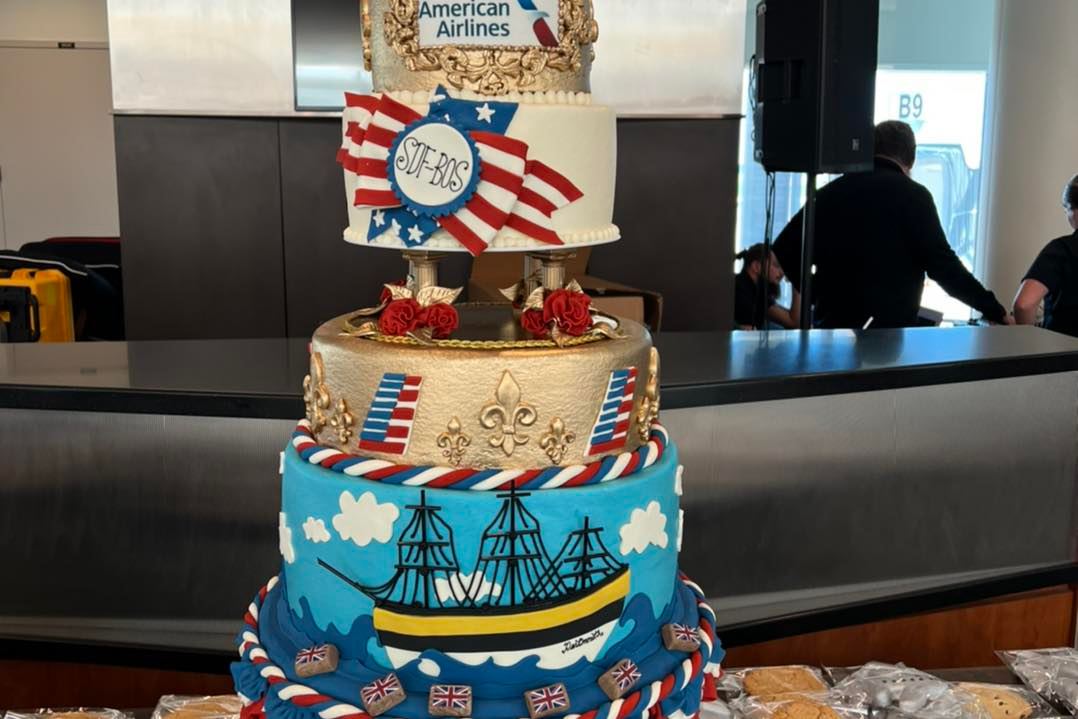 Traffic data from the airport shows that Louisville handled 367,425 passengers in May 2022, an increase of 44% versus last May. More significantly, demand is now only 7% below that seen in May 2019, when 394,768 passengers passed through the facility. Out of the 185,121 enplaned passengers in May, American and its partner airlines were responsible for 47,960, followed by Delta (42,298), Southwest (37,771), United (24,403), Spirit (15,699), Allegiant (12,592), Breeze (2,832) and Frontier (1,566).