Luxair has record 353 weekly August flights and 83 destinations; added 34 airports since 2020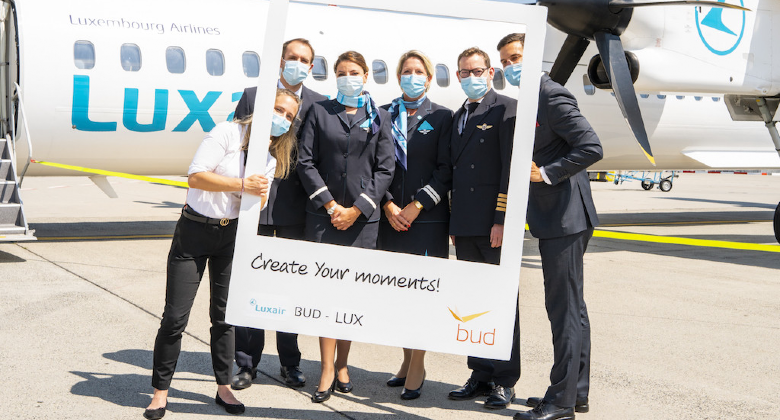 Flag carrier of small but wealthy Luxembourg, Luxair has 22 aircraft: 11 Dash 8-Q400s, four 737-700s, four 737-800s and one 737 MAX 8, along with two wet-leased Embraer E190s. According to Cirium schedules information, it has 353 weekly one-way flights in August. After years of effectively no growth, flights are 17.3% above August 2019 and 6.0% above its previous best. With nearly two-thirds of services, the airline still is very much Luxembourg's leading operator. However, the airport has grown much faster, including because of the entry of Ryanair, so Luxair's dominance – despite its own expansion – has fallen by three percentage points in a decade. It could be much worse.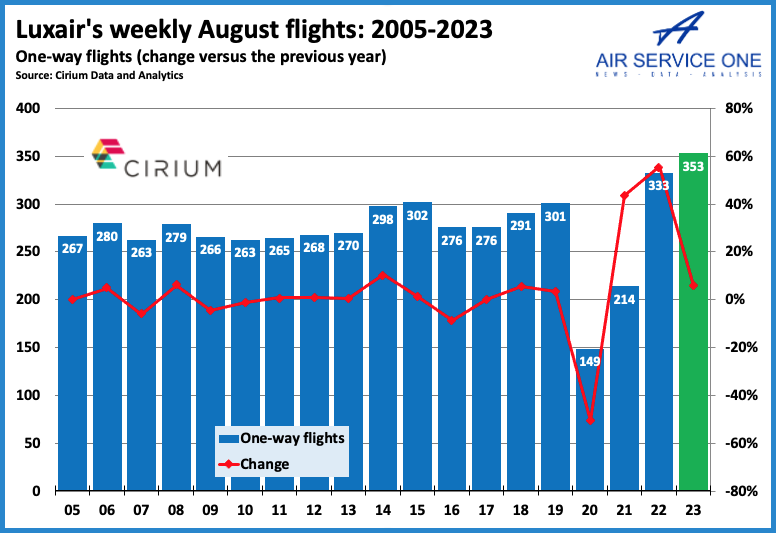 83 destinations in August; London LCY remains first
All of Luxair's routes are from Luxembourg with one exception: London LCY to the diamond capital, Antwerp. Launched on 16 January 2023, it operates 4-weekly on a W basis using Luxembourg-based Q400s.
Examining its home network in August shows that it serves 83 destinations, up from 58 in the same summer month in 2019. Some 75 are in Europe and eight in North Africa. It is notable that the Q400 is used as far as Enfidha, Tunisia, 1,545 kilometres away and blocked back to Europe at 3h 15m.
Luxair's airport portfolio encompasses 27 countries as far away as Cape Verde. Summer hotspots Spain and Italy account for three in ten flights, with 28 destinations served. Malta sees Luxair the least (weekly). Despite the growing expansiveness, its leading route remains Luxembourg to London City.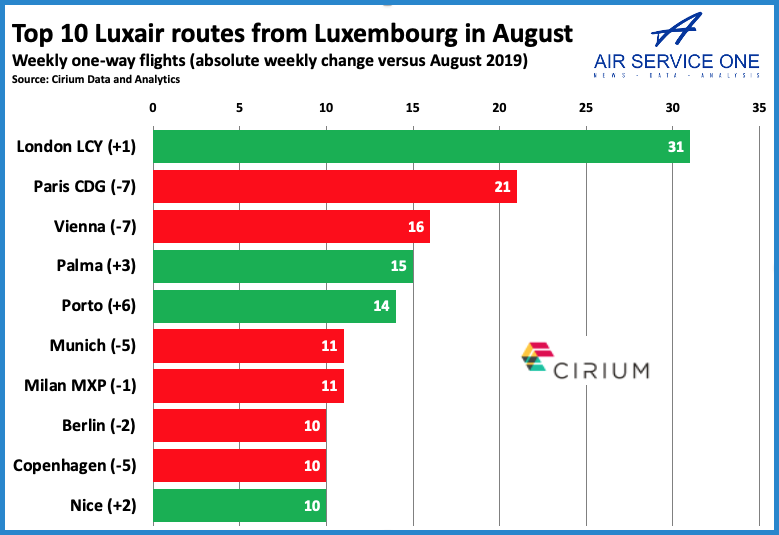 30 destinations introduced during coronavirus
Between May 2020 and December 2022, Luxair added 30 destinations from Luxembourg, according to Air Service One's New European Routes Database. Aided by freed up aircraft, the bulk began during the very badly coronavirus-impacted 2020 and 2021, with just two in 2022:
29 May 2020: Stockholm ARN
15 June 2020: Florence
20 June 2020: Bordeaux
27 June 2020: Montpellier
2 July 2020: Marseille
4 July 2020: Innsbruck
4 July 2020: Salzburg
19 July 2020: Brindisi
20 July 2020: Valencia
10 August 2020: Budapest
27 October 2020: Bologna
14 December 2020: Bucharest
18 December 2020: Krakow
1 April 2021: Podgorica
3 April 2021: Toulon
7 May 2021: Tunis
9 May 2021: Monastir
15 May 2021: Tivat
20 May 2021: Thessaloniki
22 May 2021: La Rochelle
3 June 2021: Belgrade
19 June 2021: Rostock
19 June 2021: Heringsdorf (via Rostock)
5 July 2021: Mykonos
5 July 2021: Santorini (via Mykonos)
16 July 2021: Hamburg
1 November 2021: Oslo
15 December 2021: Sao Vincente
5 April 2022: Marsa Alam
21 May 2022: Westerland/Sylt
Relating to Cirium data for August-December 2023 shows that six of the 30 are no longer served: Innsbruck, La Rochelle, Marseille, Mykonos, Rostock and Salzburg. Two that remain – Heringsdorf and Santorini – must have done well enough as they are delinked but retain the same frequencies. Of the 24 destinations that are still served, 11 have higher frequencies than they did, particularly Hamburg, which started at 2-weekly and is now daily.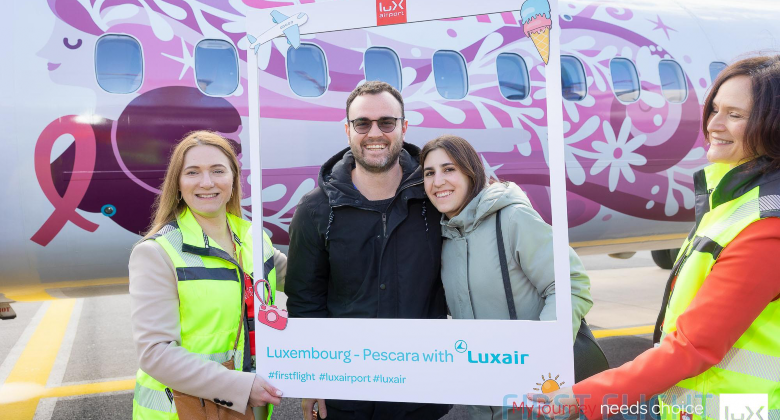 Five routes begin in 2023
In addition to London LCY-Antwerp, mentioned earlier, Luxair has launched four routes from Luxembourg so far this year, with another coming. According to Cirium, only Pescara and Ljubljana have not been served by the carrier before.
27 March 2023: Pescara (2-weekly)
6 April 2023: Izmir (weekly); last served 2012-2015
12 May 2023: Chania (weekly); served for years until 2010
14 September 2023 (2-weekly): Ljubljana