Manchester-Boston Regional Airport welcomes arrival of Spirit Airlines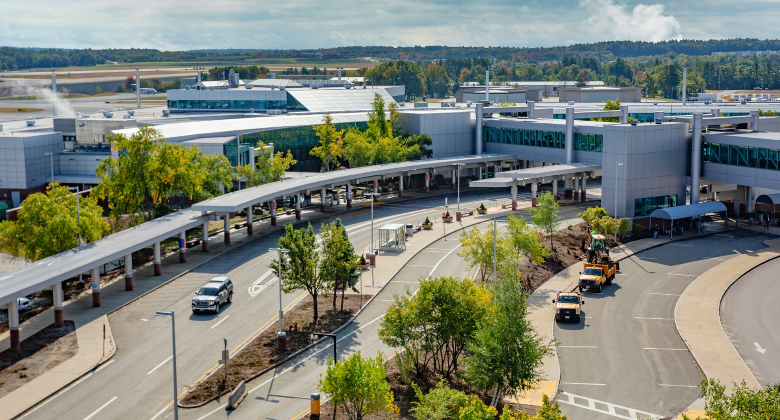 Located just outside of Manchester in New Hampshire, close to the state border with Massachusetts, Manchester-Boston Regional Airport is just over 70 kilometres north of Boston Logan Airport. Back in 2005 it handled almost 4.3 million passengers, with Southwest the dominant airline. Other carriers present at the time were Air Canada, Continental, Delta, Independence Air, Northwest, United and US Airways. By 2019, only Delta, Southwest and United remained and had been joined by American. In 2022, Delta is no longer present replaced by Spirit. This summer the airport's network of non-stop services comprises:
American: to Charlotte, Chicago ORD, Philadelphia and Washington DCA (all served at least 2-daily)
Southwest: to Baltimore/Washington, Chicago MDW, Orlando MCO and Tampa
Spirit: to Fort Lauderdale, Myrtle Beach and Orlando MCO, with seasonal winter flights to Fort Myers and Tampa
United: to New York EWR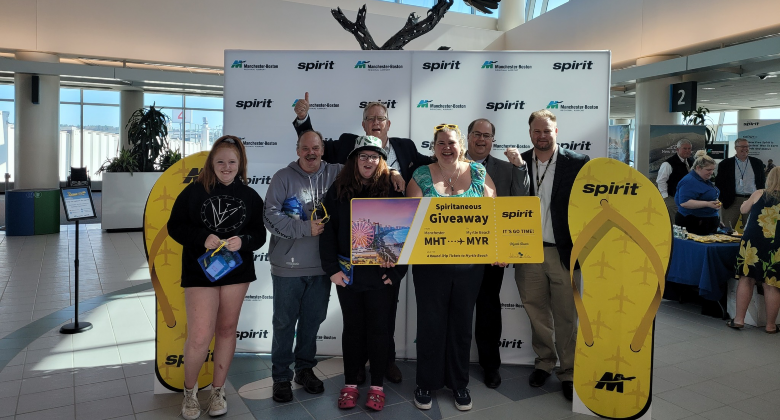 Spirit's Myrtle Beach route became the airport's newest service when it launched on 20 April this year with a daily service. It was also the airport's first ever non-stop service to South Carolina. Spirit's four Florida routes all started either last October or last November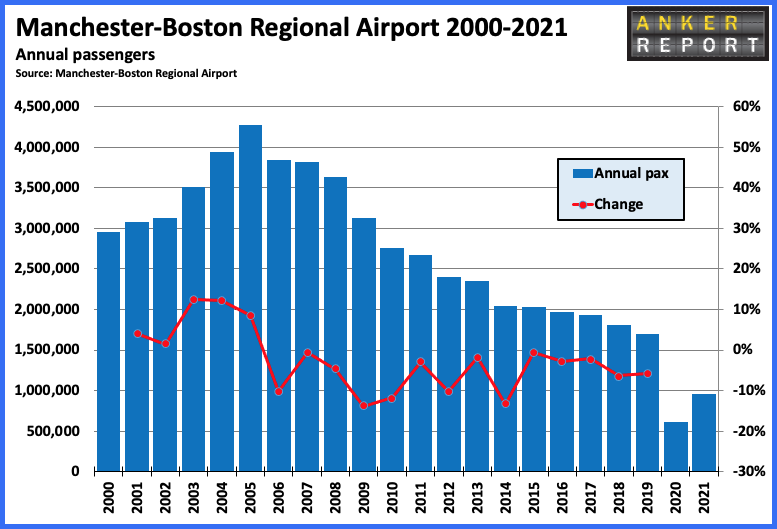 Aviation Museum
Lovers of aviation history can visit the Aviation Museum of New Hampshire, which is located at the airport in the airport's original 1937 art deco terminal. Relocated and restored in 2004 on the east side of the airport, the museum features plenty of exhibits charting the history and achievements of aviators from the region.