Marsa Alam Airport – path to the pure magic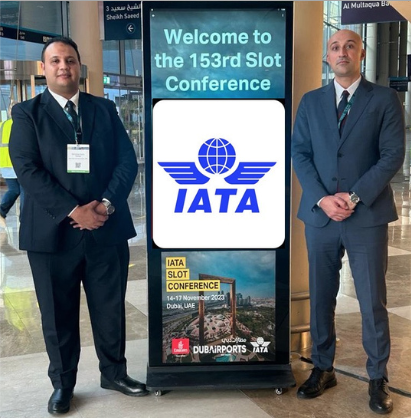 Marsa Alam Airport in Egypt has become a gateway to the popular tourist destinations along the Red Sea, which are in high demand with European holidaymakers. The airport plays a crucial role in facilitating tourism to the Red Sea riviera, known for its stunning coral reefs, marine life, year-round sunshine, as well as safety and security.
It comes as no surprise then that European carriers have been lining up to launch flights to Marsa Alam Airport this year. TUI Airways has introduced services from London Gatwick, easyJet has added flights from Naples, complementing its operations from Berlin and Milan Malpensa, while Eurowings has added services from Salzburg this winter, alongside the previously launched Dusseldorf and Nuremberg.
Lithuania's GetJet Airlines and Türkiye's Freebird Airlines have also recently joined Marsa Alam Airport's portfolio of carriers. The new arrivals have further solidified Marsa Alam's position as a year-round destination, with tourists flocking to enjoy the sunny weather and outdoor activities.
The airport's capacity and infrastructure improvements in recent years have aligned with Egypt's broader strategy to attract visitors to its coastal destinations.
Speaking to Air Service One at the 153rd IATA Slot Conference, Mohamed Samir, Slot Coordination Manager at Marsa Alam Airport, and Abdeirahman Einebiry, Operations and Customer Service Manager at Marsa Alam Airport, said: "Marsa Alam is a very safe and secure destination as we are now the only gateway to the Egyptian South Red Sea. Under the new slogan 'Path to the pure magic,' the airport company has two important supplementary projects. These are the Port Ghalib Resort, which includes five to seven star hotels located directly on the charming Red Sea coast, as well as the Port Ghalib International Marina, which can accommodate up to 1,500 yachts for the exploration of the long southern Red Sea coast."
As Marsa Alam solidifies its standing as a secure and alluring destination, backed by the airport's ongoing developments and a commitment to excellence, it undoubtedly beckons travellers to experience the pure magic of the Red Sea region.