Marsa Alam in Egypt increasingly popular again with European tourists visiting Port Ghalib resort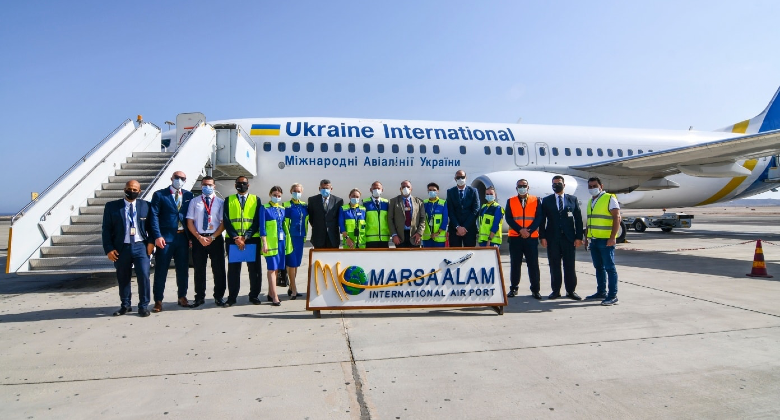 Opened in 2003, Marsa Alam International Airport is located around 55 kilometres up the coast from Marsa Alam in south-eastern Egypt on the western shore of the Red Sea. It is close to the major holiday resort of Port Ghalib and is the only privately owned and operated commercial airport in Egypt. In 2019, the airport welcomed a record 1.74 million passengers, nearly all of whom were on international flights from Europe. Airlines operating scheduled services that summer, according to Cirium Data and Analytics, included Air Cairo, Alba Star, Neos, SmartWings, and various airlines from the TUI Group. In addition, several airlines were operating pure charter flights.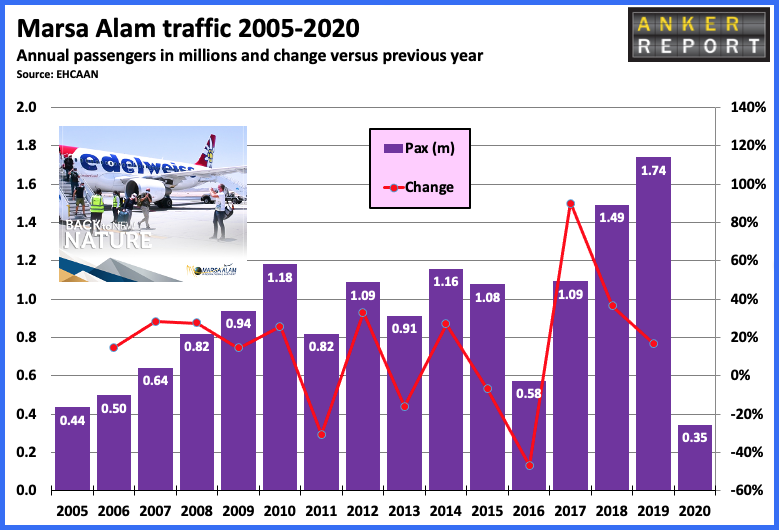 Last October the airport welcomed its first service from Ukraine International Airlines. Traffic has recovered well in 2021 and passenger numbers passed 50% of 2019 figures in September. The airport is reporting that other carriers currently serving the airport, or planning to in 2022, include Edelweiss, Lufthansa and SWISS. Eurowings Discover looks set to take over Lufthansa's Frankfurt route from next April.
easyJet currently has two routes to Marsa Alam on sale. Its Berlin TXL and Milan MXP services started in November 2019. The Berlin route resumed recently and will operate through the winter until the end of March. The Milan service is set to resume at the end of March 2022 and is expected to operate weekly or 2-weekly until the end of September. The airline's Venice VCE route, which also started in November 2019 is currently suspended.