Mexico and Canada air travel recovery strategies very different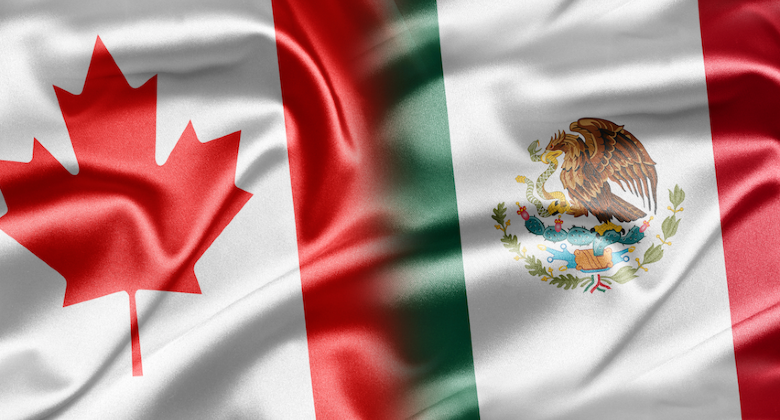 The two countries bordering the US to the north and south have experienced significantly different responses to the pandemic with regard to the rate at which air travel demand has recovered. The Canadian authorities took a hard line on air travel, with international travel virtually non-existent during 2020 once the pandemic had struck. Even domestic travel was heavily regulated and restricted with government statistics showing that at no point in 2020 did traffic recover to even 20% of the pre-pandemic level.
Canadian recovery only started last July
During the first half of 2021, passenger levels were even worse, stumbling along at below 10% of the demand seen in the first half of 2019. Finally, in the second half of 2021, the travel rules were eased, and demand started to recovery. Between August and the end of December the recovery rate was between 40% and 55%, still massively below what many other countries (notably the US) were achieving during the same period.
The arrival of the Omicron variant resulted in the recovery rate falling back to between 30% and 35% between mid-January and mid-February. In the subsequent three months (to mid-May), the rate of recovery has improved rapidly and had reached just over 80% by mid-May. This is consistent with capacity data for May, which, according to Cirium, was 20% below the level of 2019. As of mid-May, June's capacity is likely to be down 13%, while July and August are currently showing declines of 10% and 8% respectively.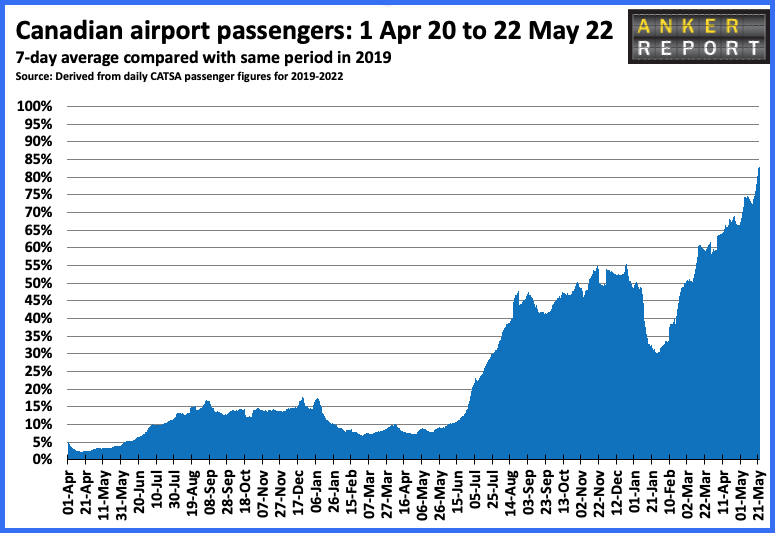 Mexico's domestic traffic now above 2019 levels
To the south of the US, the Mexican government took a far less restrictive approach to air travel. Although domestic traffic was down over 90% in April and May of 2020, thereafter restrictions were eased and by the end of 2020 domestic traffic was already at well over 60% of pre-pandemic levels. The rate of recovery continued to improve in 2021, and by the end of last year the domestic market was almost back to pre-pandemic levels. After a slight hiccough because of Omicron, the recovery has continued and passenger data for March 2022 shows that demand was up 4% compared with March 2019.
The recovery in international traffic has been almost as impressive. In the second half of last year, demand was typically only 10% down on 2019 levels. In March of this year, international passenger numbers through Mexico's airports were down just 3% versus 2019. Airline capacity data for March was 1% higher than three years earlier. Looking ahead, Cirium data suggests that by July, international capacity could be up by as much as 13%, with American Airlines, Vivaaerobus and Volaris responsible for the majority of the growth.