Milan Bergamo Airport set for busiest winter season on record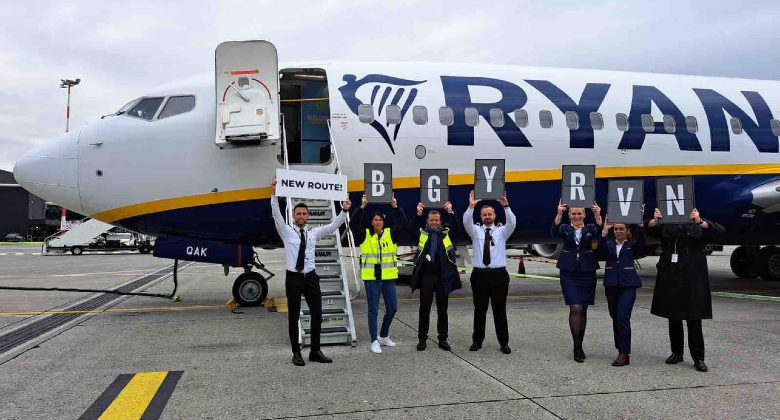 Milan Bergamo Airport will see a range of new routes and enhanced frequencies during the 2023/24 winter season, which is expected to be its busiest yet. The airport will boast a blend of new destinations, new airlines, and improved connectivity on existing routes in Europe and beyond.
Milan Bergamo Airport's largest carrier, Ryanair, has expanded its network. As of 31 October, the ULCC added a new two-weekly service to Lithuania's second-largest city of Kaunas and on 4 November inaugurated a two-weekly rotation to the winter wonderland of Rovaniemi in Finland. Furthermore, connectivity to the Albanian capital of Tirana has been enhanced with a new 2-daily service.
Cabo Verde Airlines is a notable addition to the airport's roster, introducing a weekly link between Milan Bergamo Airport and Sal Island in Cape Verde as of 4 November.
Air Arabia is increasing frequencies on its Sharjah service over the holiday period while a range of airlines that introduced new operations to Milan Bergamo Airport this summer have extended their flights throughout the winter. They include Georgian Airways from Tbilisi, Volotea from Nantes and Oviedo, Aeroitalia from Catania and Comiso, as well as flydubai from its hub in the UAE, with the latter enabling seamless connectivity onto partner Emirates and its wide network of destinations.
Giacomo Cattaneo, Director of Commercial Aviation at airport operator SACBO, said: "We are excited to welcome our passengers to our busiest winter season yet. The new routes, airline additions, and infrastructure improvements demonstrate our dedication to expanding connectivity options and serving the needs of our travellers. We are committed to ensuring a seamless and enjoyable travel experience for all our passengers."
To cater for the increased volume in traffic, Milan Bergamo Airport has initiated work on expanding its infrastructure. This includes the expansion of the apron, the creation of a new northward taxiway, and the addition of two runway links. These enhancements are expected to boost the airport's efficiency and capacity.
With new routes, expanded schedules, and ongoing infrastructure development, Milan Bergamo Airport is set for a busy winter season, positioning itself as an important gateway to Northern Italy and the Lombardy region.