Milan Bergamo Airport's record year fuels infrastructure expansion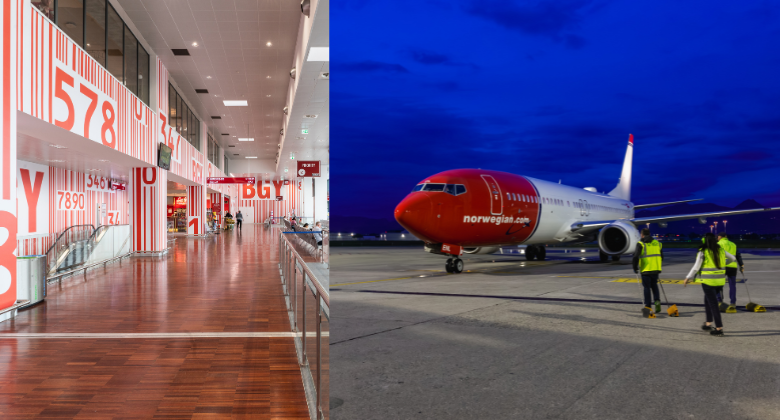 Milan Bergamo Airport has been on a trajectory of growth in recent years, establishing itself as one of Italy's busiest and most dynamic airports. This year alone it is forecast to handle 15.5 million passengers, with double digit growth of 15% on the pre-pandemic 2019.
One of the primary driving factors behind the airport's impressive growth is its relentless commitment to expanding its route network, which now counts 140 destinations. Milan Bergamo Airport consistently seeks to provide travellers with an ever-expanding range of destinations, making it an increasingly attractive choice for both domestic and international flights.
The airport's proactive approach to route expansion has led to the introduction of a multitude of exciting new destinations during the ongoing 2023/24 winter season. Among them, Ryanair has introduced two weekly flights to Rovaniemi and Kaunas, as well as a double daily rotation to the Albanian capital of Tirana.
Norwegian Air Shuttle has ensured that Milan Bergamo is Italy's only airport with nonstop flights to Tromso, the Norwegian capital of the Nordic Lights. Added to the mix is a new exotic service to Ilha do Sal by CaboVerde Airlines, while Georgian Airways has continued to maintain its new two weekly service to Tbilisi into the winter months.
Flights by Air Arabia to Sharjah and flydubai to Dubai have been instrumental in drawing a more extensive and diverse crowd of travellers to the airport, enabling onward connections to Asia, Africa and the Middle East.
To cope with the ever-increasing demand, Milan Bergamo Airport has invested heavily in enhancing its infrastructure. This includes the creation of a new taxiway to optimise cargo and maintenance functions at the northern part of the airport, as well as the addition of three aircraft stands for a total of 48. The airport is also building two new junctions for improved traffic flow. These improvements not only boost capacity but also enhance operational efficiency, reduce runway occupancy time, and decrease energy consumption.
Furthermore, the airport's ambitious and recently launched terminal expansion project is set to significantly increase its capacity. The expansion of the ground floor by 3,720 square metres and an additional 7,400 square metres on the first floor, will ensure 22 additional check-in desks, state-of-the-art security control areas, an additional 1,600 square metres for duty-free shopping, as well as an additional two new non-Schengen gates for a total of 27 at the airport.
Milan Bergamo Airport is also gearing up to improve its ground transportation connectivity. The initial phase of the construction of a new train station is already underway. The airport is in the process of building a tunnel that will connect the arrival hall to the upcoming train station. The ambitious project aims to have the railway line and the train station fully operational by the first months of 2026, further enhancing the airport's accessibility.
Milan Bergamo Airport has not only achieved remarkable passenger growth but is also proactively expanding its infrastructure to cater to the needs of modern travellers. With an array of new routes and an extensive terminal expansion, the future looks promising for Milan Bergamo Airport, positioning it as a key transportation hub in Italy, Europe and beyond.