Morocco traffic up 4% in December versus 2019; 2023 growth driven by foreign LCCs led by Ryanair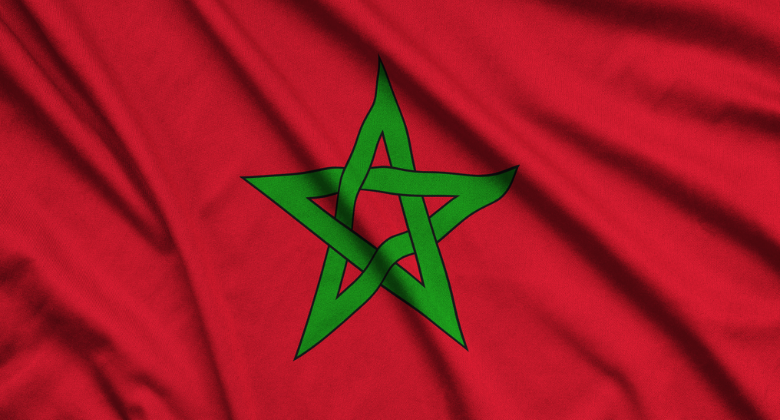 Good news for Morocco's airports. Traffic data from ONDA showed that passenger numbers across the country's airports in December 2022 were 4% higher than in 2019, with seven of the top eight airports recording growth. Only Casablanca, the busiest airport in Morocco, failed to reach the same level of demand as it achieved three years earlier. Overall, for the year as a whole, passenger numbers were down 18%.
Moroccan authorities had closed airports to all international traffic between 29 November 2021 and 6 February 2022, as part of measures to limit the spread of the Omicron variant of COVID. Despite this, three of the country's top eight airports (Nador, Oujda and Tangier) still managed to welcome more passengers in 2022 than they did in 2019.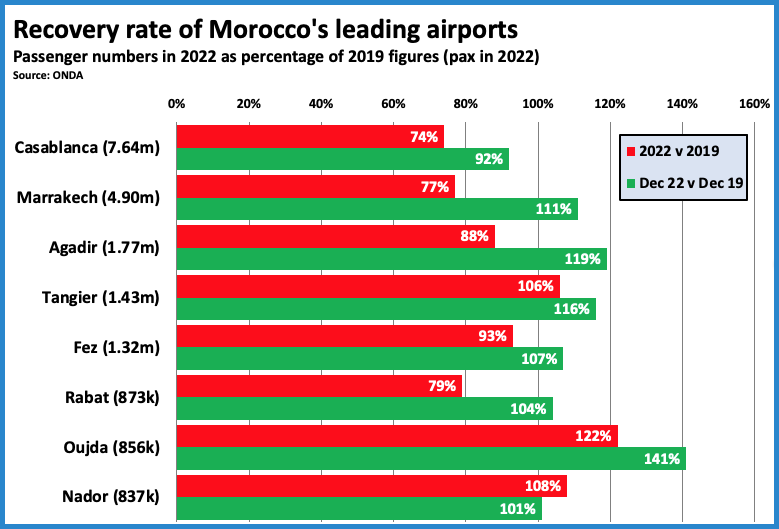 Capacity above pre-pandemic levels in Q1 and Q2
Analysis of the latest Cirium schedule data for 2023 shows that planned seat capacity in Q1 is 1% higher than in the same period in 2019, while in Q2 that capacity increase has risen to just over 2%. In Q2, Royal Air Maroc is still the country's leading airline for departing seats across all airports. However, Ryanair has closed the gap considerably, thanks to growing its capacity in the country by over 50% compared with the same period in 2019. Then come Air Arabia Maroc, Transavia and easyJet.
It is worth noting that while overall capacity is up 2%, available seats on the two Moroccan based airlines are both down around 10%. In other words, growth is coming from foreign carriers, primarily in the low-cost market. Ryanair's significant capacity boost was driven in part by opening a base at Agadir in October 2021. The carrier will be serving 10 airports in Morocco this spring.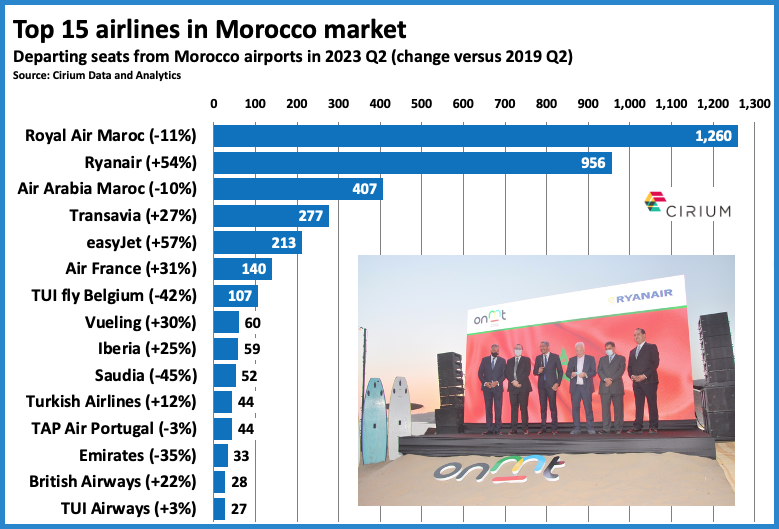 France is #1 market
Domestic seat capacity in the second quarter of 2023 is still down 32% versus 2019, while international capacity is up almost 7%. France remains the leading country market with more than twice as many seats as its nearest rival, Spain. The UK and Italy are in a close battle for third place, with the UK having moved past Italy since 2019. The leading non-European country markets are Saudi Arabia (10th) and the US (12th). Two significant new country markets are Israel and Kuwait. Four carriers now connect Morocco to Israel with non-stop flights, while Kuwait Airways links Casablanca and Kuwait City with three weekly flights, a route that launched in June 2022.