Munich Airport- The Premium Hub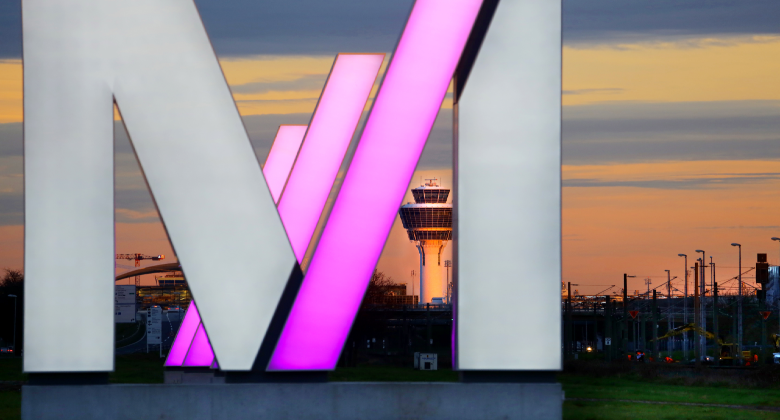 With a pre-pandemic passenger volume of 47.9 million in 2019, Munich Airport has established itself as Europe's ninth-largest airport in terms of passenger numbers. It is also the first and so far only 5-Star Airport outside Asia.
MUC's catchment area – one of Europe's prime business locations
Munich Airport's catchment area features a high density of global players from prominent industries such as automotive, IT, and insurance. Many of the companies listed in the DAX, the German stock market's benchmark index, are based in Munich and the surrounding area, which enjoys nearly full employment and the highest purchasing power in Germany.
Munich, Bavaria and the Alps
The region is a year-round tourist hotspot full of highlights such as the Alpine landscape, romantic castles, and traditional events. Munich itself is one of the world's top ten locations for city breaks, and Bavaria is the German state where international visitors spend the most overnight stays.
MUC – the ideal gateway to serve this prosperous market
Munich Airport is the first and so far only airport in Europe to receive the 5-Star Airport rating from Skytrax. It enjoys high operational reliability as one of the world's most punctual hub airports. The professional, award-winning sales and marketing team can help you to successfully establish your services to Munich.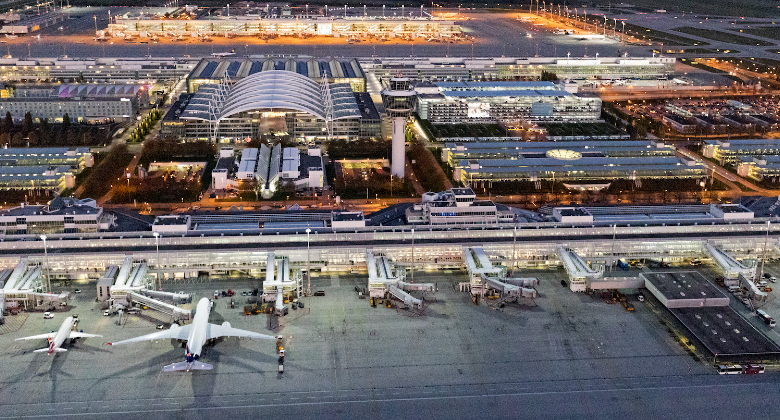 Contact us at
slot@munich-airport.de
or visit our website at
www.munich-airport.com
.
Traffic Development - Munich Airport (munich-airport.com)