New airlines and routes propel Brussels Airport's strong recovery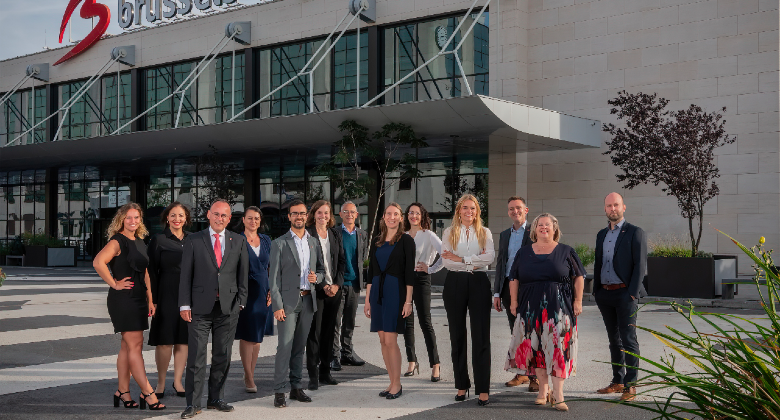 Brussels Airport has been riding a wave of success over the past 12 months, marked by the arrival of new airlines, the addition of over two dozen exciting new routes, and a strong recovery in passenger traffic, which now stands at an impressive 90% of pre-pandemic levels. These milestones have underscored the airport's resilience in the highly competitive Benelux catchment.
The airport has broadened its spectrum of carriers to enrich travel options available to passengers. Five new airlines, among which are Transavia, Play, HiSky, Flyone and Royal Jordanian, have launched operations to Belgium's premier gateway.
Brussels Airport has also unveiled a slate of new long-haul routes, expanding its global reach. These include Johannesburg and Cape Town in Africa, Shenzhen and Amman in Asia, and Toronto in North America.
Over the past year, Brussels Airport has added ten new short haul routes, including four new destinations in Algeria by TUI fly, further solidifying the airports position in Northern Africa.
Looking ahead to next year, Singapore Airlines is poised to launch flights from its Changi hub in April, while Brussels Airlines will further expand its wide African network with the addition of nonstop services to Nairobi in June. Transavia will also base a 3rd aircraft at Brussels, and will open three new routes , Bari, Thessaloniki and Marrakesh. These developments not only enhance the airport's global connectivity but also highlight its growing appeal.
Behind the scenes, in today's fiercely competitive aviation landscape, Brussels Airport has recognised that the success of new services rely on creative airline support. By organising online contests, annual campaigns on social media and advertising displays inside its terminal, coupled with the seamless coordination of various inaugural festivities and celebrations, the airport has cultivated an environment where airlines can thrive and flourish.
As the airport continues its evolution, so does its team. Over the past year, the Brussels Airport Aviation team has expanded significantly, now boasting a total of 13 dedicated professionals with plans to further grow.
Brussels Airport is poised to continue its upward trajectory as it approaches a complete recovery in passenger traffic following several challenging years, with the intention of expanding its portfolio of carriers and routes, while implementing a robust strategy to assist its airline partners and customers.