New destinations and airlines on the horizon for Oakland Airport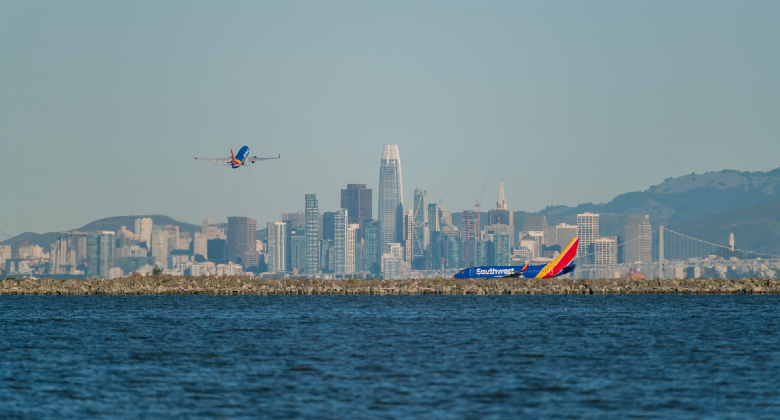 Oakland Airport, nestled in the heart of the vibrant San Francisco Bay Area, is reaching new heights with a host of exciting network development plans. As the aviation industry reshapes itself in the post-pandemic world, Oakland Airport is adding new airlines, destinations, and fostering a commitment to enriching connectivity.
Oakland Airport has set its sights firmly on expanding its footprint in the Mexican and Central American markets. New services connecting passengers to vibrant destinations such as Monterrey and San Salvador, in addition to the increased flight options offered by Mexico's Volaris in the coming months, go towards fully accomplishing this goal.
The recent upgrade of Mexico to Category 1 status by the US Federal Aviation Administration has further catalysed the airport's enthusiasm for the Mexican market, which notably weathered the challenges of the pandemic with resilience. "We are really excited about Mexico. By adding new services, we are really looking to up our game on the Mexican market," Craig Simon, Director of Aviation at Port of Oakland, told Air Service One.
Beyond Mexico, Oakland Airport has been working on establishing services to Asia and Europe. The Asian market, in particular, has been a long-held aspiration. The airport also aims to rekindle transatlantic flights to Europe. In the past, it was served by Norwegian, while competition thrived with the presence of British Airways and Level. The strong market response and traveller demand have ignited hopes of reinstating European routes and creating more opportunities for travellers.
The Canadian market also holds the promise of reviving connections. Oakland Airport has had a history of service to Canada and is currently engaged in discussions with several Canadian airlines. These collaborative efforts may soon result in new flight options, making it even more convenient for travellers to access the Bay Area through Oakland Airport.
With a dynamic expansion plan and a renewed focus on connectivity, Oakland Airport looks to redefine the travel experience for passengers, making it a suitable gateway to the Bay Area and beyond. With new airlines and destinations being added to its portfolio, the airport looks to reach new heights in the post-pandemic world.