New Route of the Day 1 (17 December 2021): Iberia between Madrid and Andorra (sort of)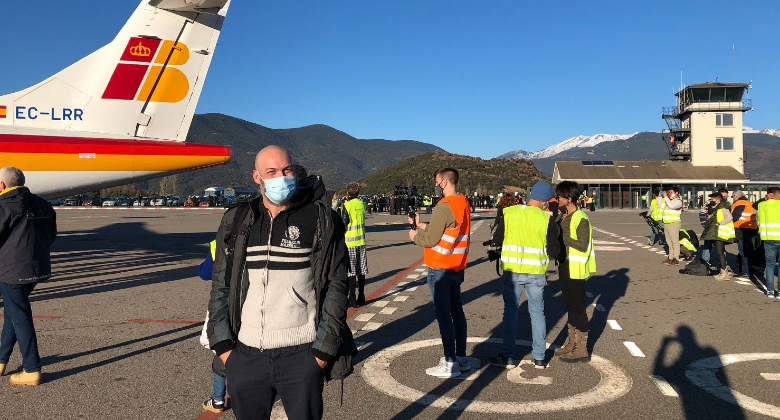 Iberia
has launched a 2-weekly service (Thursdays and Sundays) between
Madrid
and
Andorra
-
La Seu d'Urgell
(IATA code LEU), a small airport located in Spain, close to Andorra in the eastern Pyrenees. Air Nostrum operates the service on behalf of Iberia using ATR 72-600s. The Principality of Andorra is the sixth smallest state in Europe covering an area of just under 500 square kilometres and with a population of around 80,000. The capital is Andorra la Vella. Because of the mountainous terrain the country has never had a commercial airport in its territory, although it does have a heliport. Andorra-La Seu d'Urgell Airport is located around 25 kilometres south of the Andorran capital. The facility, which has a 1,267-metre runway, has been upgraded in recent years and has welcomed occasional charter flights since 2015. This Iberia services looks set to become the first regular scheduled service at the airport, with Cirium data showing the airline planning to offer 2-weekly service all through the current winter season, as well as the summer 2022 season. Tourism is a key industry for Andorra with many French and Spanish visiting the area. For travellers coming from further afield the nearest major international airports are Barcelona (130 kilometres south-east) and Toulouse (145 kilometres to the north).
What about Andorra Airlines?
There is a website for what appears to be a proposed local carrier, Andorra Airlines. The airline's route map suggests routes to Madrid and Palma de Mallorca, but there is no booking option, and the airline does not appear to have any aircraft as yet, although it looked like it was planning to operate an ATR 72-500 leased from Canaryfly. However, the launch of this new Iberia service may reduce the airline's chance of success.