New Route of the Day 1 – Americas (11 March 2023): Southwest between Denver and San Jose SJO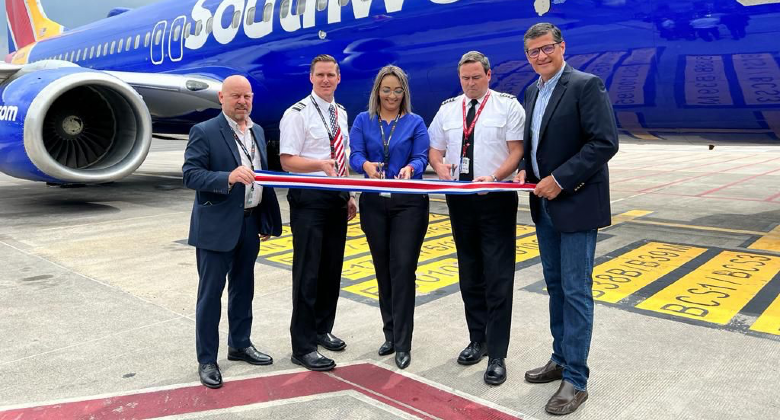 Southwest introduced flights between Denver and San Jose SJO, the capital of Costa Rica, on 11 March. The 3,880-kilometre route is maintained weekly, each Saturday, on a seasonal basis until 2 September. The LCC utilises its 175-seat 737 MAX 8 aircraft on the route. It competes against United's 2-weekly rotation between the two airports.
Flight WN710 departs Denver at 07:00 local time, arriving in San Jose SJO at 12:10 local time. The return service, WN707, leaves Costa Rica's capital at 12:30 local time, landing in Denver at 18:10 local time.
What they said
Erick Barboza, Head of Business Development at San Jose airport operator AERIS, said: "The launch of this route is a key moment between our two countries, since it is high season in Costa Rica and we are close to the half-year school vacation period in the United States, where families look for destinations like ours for their trips."
Southwest serving seven destinations in Latin America from Denver
Southwest's new service to San Jose SJO is its seventh from Denver to Latin America. The airline also maintains operations to Guanacaste (in Costa Rica), Belize City (Belize) as well as Cancun, Cozumel, Puerto Vallarta and San Jose del Cabo in Mexico.
The carrier also maintains flights to San Jose SJO from Baltimore/Washington and Houston HOU, in addition to the newly added Denver service. According to the Costa Rica Directorate General of Civil Aviation, Southwest was the country's fourth largest operator from the US based on the number of passengers carried last year.