New Route of the Day (1 September 2023): SAS between Copenhagen and Porto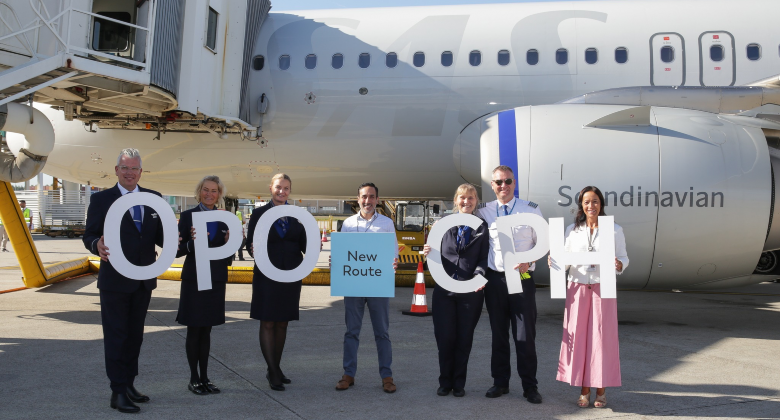 SAS on Friday 1 September introduced a new 2-weekly service between Copenhagen and Porto. The 2,225-kilometre route will be maintained on Mondays and Fridays with the 180-seat A320neo aircraft. The airline will compete directly against 2-weekly Norwegian flights, as well as 2-weekly rotations by Ryanair.
Flight SK2773 departs Copenhagen at 06:50 local time, arriving in Porto at 09:25 local time. The return service, operating as flight SK2774, takes off from Portugal's second-largest city at 10:15 local time, touching back down in Denmark at 14:40 local time.
SAS expands Portugal network
SAS maintains operations from its hubs in Scandinavia to several cities in Portugal, albeit most of them are operated only during the peak summer months. Copenhagen sees the largest volume of flights to Portugal, with SAS operating year-round services to Faro, as well as a seasonal operation to Lisbon. As a result, Porto becomes the carrier's third destination in Portugal out of the Danish capital.
Elsewhere, SAS maintains seasonal flights between Stockholm ARN and Lisbon, as well as a year-round operation from the Swedish capital to Faro. Similarly, the airline links Oslo OSL with Portugal through its seasonal Faro flights.
Porto adds over 20 new routes in 2023
Porto's Francisco Sa Carneiro Airport has had a very strong year so far, handling 8.6 million passengers during the January – July period, representing growth of 25.7% on last year, as well as an increase of 15.3% on the previous record set during the pre-pandemic 2019. The growth is being fuelled by the launch of dozens of new routes, which primarily involve European LCCs, including Ryanair, easyJet and Volotea. The airport has also expanded its long-haul footprint with TAP Air Portugal adding a new service between Porto and the Angolan capital of Luanda.
Situated in Portugal's north, Porto is the country's second-largest city with approximately 1.7 million residents. It boasts the nation's second-busiest airport behind Lisbon. Porto serves as the gateway to Portugal's leisure traffic. Furthermore, the area has the biggest flow of emigration, which makes VFR tourism an important factor for Porto Airport. As the Spanish region of Galicia is nearby, just 120-kilometres by car, 10% of passengers travelling through Porto Airport are estimated to be of Galician origin.