New Route of the Day (11 February 2022): Aeroflot between St. Petersburg and Kirovsk/Apatity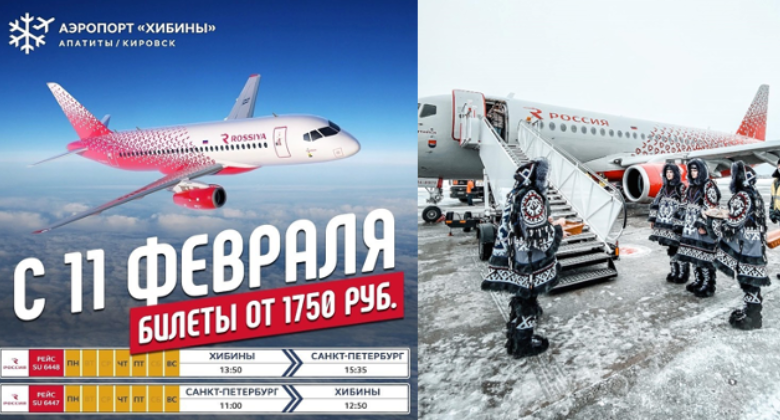 Aeroflot has begun service between St. Petersburg and Kirovsk/Apatity in the Murmansk region of Northwest Russia. Flights on the 880-kilometre route are set to operate 5-weekly (daily except Tuesdays and Wednesdays) using Sukhoi Superjets operated by Aeroflot subsidiary Rossiya. According to Cirium data, the route is also flown on a daily basis by Severstal Aircompany, also using mainly Sukhoi Superjets. The airport is located only around 30 minutes from Big Wood Kirovsk ski resort, the largest in the region, where skiing can take place for up to eight months of the year, from October to May.
According to local reports the load factor on the first flight from St. Petersburg was 92%, while the return flight had a load factor of 78%.
The other scheduled services currently on offer from Kirovsk/Apatity are daily flights to Moscow DME with S7 Airlines and daily flights to Moscow SVO with Severstal Aircompany.