New Route of the Day (11 June 2022): Flyr between Oslo and Montpellier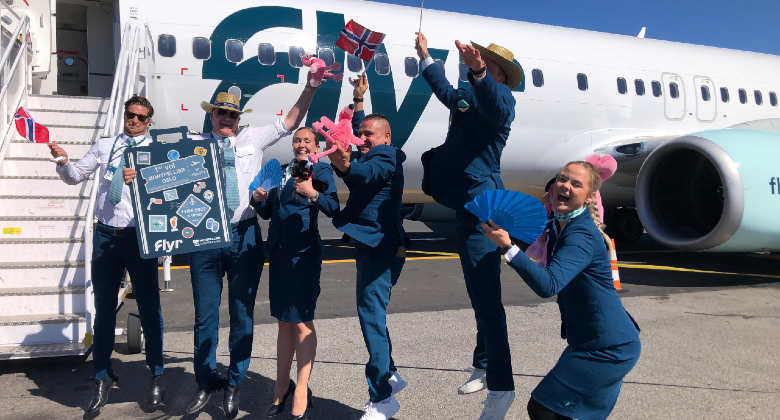 Flyr celebrated the launch of another international route on Saturday 11 June at Montpellier in the south of France. Operations on the 1,910-kilometre route from Oslo OSL will operate 2-weekly until Saturday 13 August, according to the airline's website booking tool. No other carrier connects these two airports. This summer, Flyr will also serve Nice (daily from 12 July) and Paris CDG (5-weekly from 7 July) in France.
Montpellier now serves all three Scandinavian capitals
As a result of this new route, Montpellier is now connected to all three Scandinavian capitals with non-stop service. Norwegian and SAS both offer 2-weekly service from Copenhagen, while Transavia France flies 2-weekly to Stockholm ARN this summer. The Stockholm service was only launched last June.
In addition to Stockholm and Oslo, Montpellier has seen a number of other new international destinations added to its route map since August 2019. These include Athens, Heraklion, Lisbon, Luxembourg, Santorini, Split and Tunis. Most of these are served by Transavia which opened a base at Montpellier in the summer of 2020, despite the emergence of the pandemic.
Latest passenger figures for May, show that Montpellier welcomed 176,544 passengers. That is 232% more than in May 2021, but, more significantly, 12.2% more than in pre-pandemic 2019.