New Route of the Day (11 June 2023): LOT Polish Airlines between Warsaw RDO and Tirana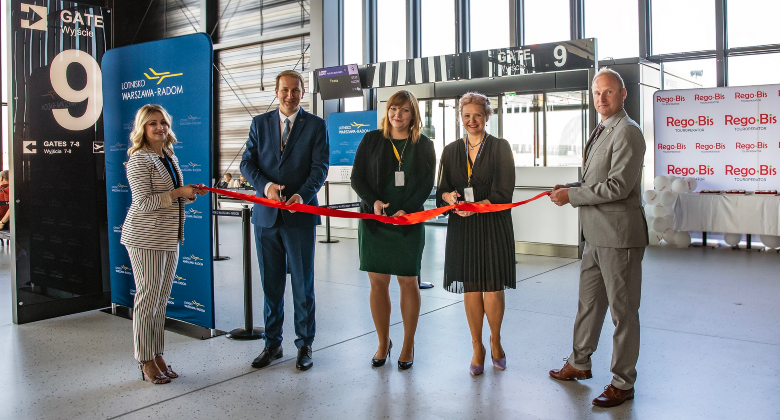 LOT Polish Airlines introduced a weekly seasonal service between Warsaw RDO and Tirana on Sunday 11 June. The 1,115-kilometre route will be maintained with the 737-800 aircraft. It faces no competition between the two airports. The Star Alliance carrier already operates year-round flights between Warsaw WAW and the Albanian capital.
Flight LO2209 departs Warsaw RDO at 07:50 local time, arriving in Tirana at 09:40 local time. The return service, operating as LO2210, takes off from the Albanian capital at 10:40 local time, touching down back in Poland at 12:30 local time.
What they said
Stanisław Wojtera, President of the Management Board of airport operator PPL, said, "We have inaugurated yet another route by LOT Polish Airlines from our airport. It has joined scheduled flights already maintained by LOT to Rome and Paris. Among the passengers on the first flight to Tirana were customers of the Rego Bis tour operator, which sells holiday packages to Albania."
LOT's third destination from Radom
Located 110 kilometres from central Warsaw, Warsaw RDO became Poland's fifteenth operational airport in April. Tirana is LOT's third route from the airport and the first seasonal destination. It complements year-round flights to Rome FCO and Paris CDG. They will be joined by seasonal operations to Preveza from 16 June and Varna from 20 June. In addition, LOT and Enter Air maintain seasonal charters to Antalya. Warsaw RDO expects to handle just over 100,000 passengers this year.
Tirana is Europe's fastest growing airport
Tirana has grown astonishingly recently, primarily because of the inexhaustible rise of Wizz Air in the city. The airport ended 2022 with 5.20 million passengers up by 55.7% versus 2019, earning it the title of Europe's fastest growing. That growth has continued well into 2023 and is set to become even more pronounced when Ryanair begins serving the Albanian capital in W23. Launching on 31 October, Ryanair will start 16 of its 17 routes on that first day, with all operational within the first two days. Routes will be served using non-based aircraft. The ULCC will have nearly a fifth of Tirana's weekly departures in November.