New Route of the Day (12 April 2022): TUS Airways between Toulouse and Tel Aviv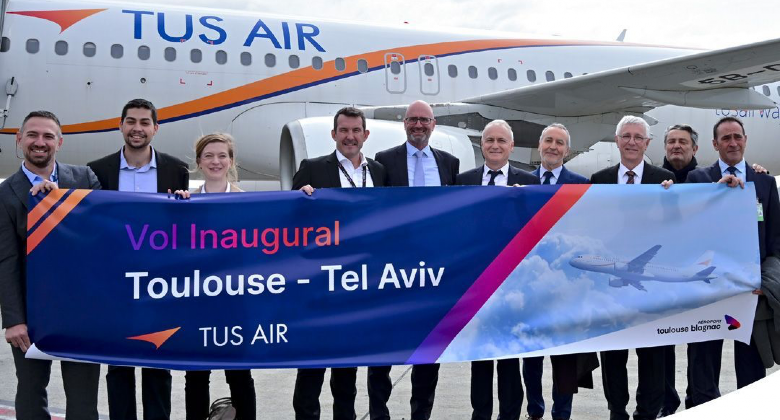 TUS Airways (IATA code U8) has introduced another new route to Tel Aviv in Israel, this time from Toulouse in France. The new, weekly (Tuesday) service started on 12 April using the carrier's A320 fleet. No other carrier currently offers this 3,190-kilometre route. However, easyJet did connect the two airports in W19/20 with 2-weekly (Tuesday and Saturday) service. The route was suspended when the pandemic started and has not (yet) been resumed.
This new route to Tel Aviv follows the launch of service from Düsseldorf to Tel Aviv on 17 March. The airline plans further new routes from Tel Aviv this summer to:
Kos: 2-weekly from 4 June
Preveza: 2-weekly from 4 June
Corfu: 2-weekly from 6 June
Rhodes: weekly from 7 June
Heraklion: weekly from 10 June
Only Montreal is longer route from Toulouse
According to Cirium data for August, this non-stop route to Tel Aviv would be the second longest offered from Toulouse. Only a 4-weekly service to Montreal with Air Transat (which resumes on 2 May) is longer, at 5,745 kilometres.