New Route of the Day (12 January 2023): Wizz Air between Venice VCE and Yerevan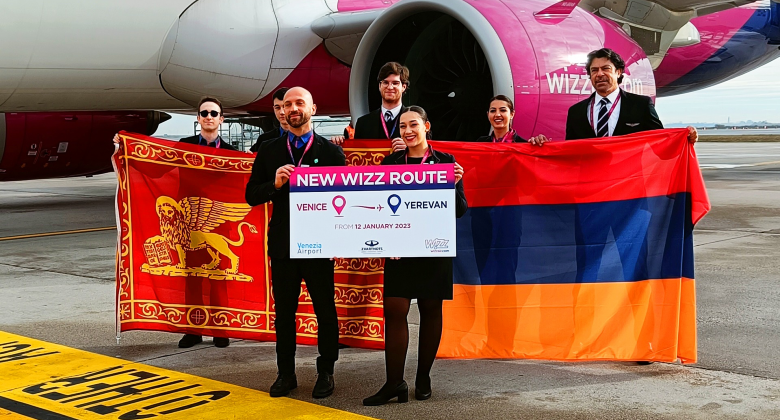 Wizz Air has had a busy start to the year launching over a dozen new routes in the first two weeks of 2023. One of those was between Venice VCE and Yerevan in Armenia, which commenced on Thursday 12 January. The 2,670-kilometre route will operate 2-weekly on Thursdays and Saturdays and faces no direct competition. The days of operation change to Wednesdays and Sundays at the start of the summer season at the end of March.
Yerevan is now served by Wizz Air from seven airports. Its first route there was from Vienna in July 2021 (current weekly frequency and launch dates in brackets):
Abu Dhabi (5, 7 February 2022)
Larnaca (7, 7 June 2022)
Milan MXP (2, 13 December 2022)
Rome FCO (4, 26 September 2022)
Venice VCE (2, 12 January 2023)
Vienna (3, 7 July 2021)
Vilnius (2, 28 March 2022)
Venice base opened last summer
Wizz Air made Venice VCE a base in March 2022. It operates a mix of domestic and international routes from the airport. By the end of the first half of this year, Wizz Air will have announced almost 30 routes from the airport in just over a year, including routes to Saudi Arabia (Jeddah and Riyadh) which are set to launch in April. However, a number of routes, such as Cagliari, Lamezia Terme and Lampedusa have already been scrapped.