New Route of the Day (12 July 2021): Air Arabia Abu Dhabi between Abu Dhabi and Sarajevo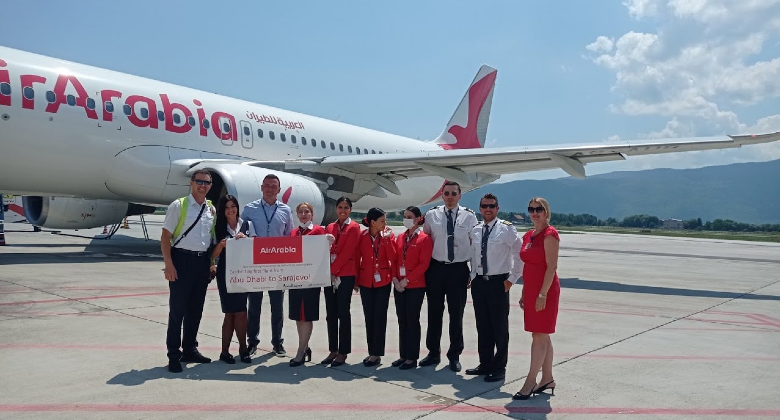 Air Arabia Abu Dhabi (IATA code 3L, formerly used by InterSky) began 3-weekly (Mondays, Wednesdays and Saturdays) service between Abu Dhabi and Sarajevo on Monday 12 July using its A320s. The inaugural service (flight number 3L 604 operated by an Airbus A320 registration A6-AUB) departed the UAE at 09:22 local time before landing in Bosnia & Herzegovina at 12:45 local time, after a flight of five hours and 23 minutes. The 3,930-kilometre route is not served by any other carrier.
First route to Europe for latest Air Arabia joint venture
Sharjah-based Air Arabia already has joint venture airlines in Egypt, Jordan and Morocco. Its newest airline, Air Arabia Abu Dhabi, a joint venture between Air Arabia and Etihad Airways, launched flights in July 2020 with two destinations in Egypt, Alexandria and Sohag. Since then, it has added several additional routes to destinations in Asia and the Middle East. Sarajevo is the airline's first route to Europe. A 2-weekly service to Trabzon in Turkey began the following day on Tuesday 13 July. At present, Sarajevo is the longest of the airline's 11 routes, with Muscat (at 381 kilometres) the shortest.