New Route of the Day (12 May 2022): Icelandair between Reykjavik KEF and Raleigh-Durham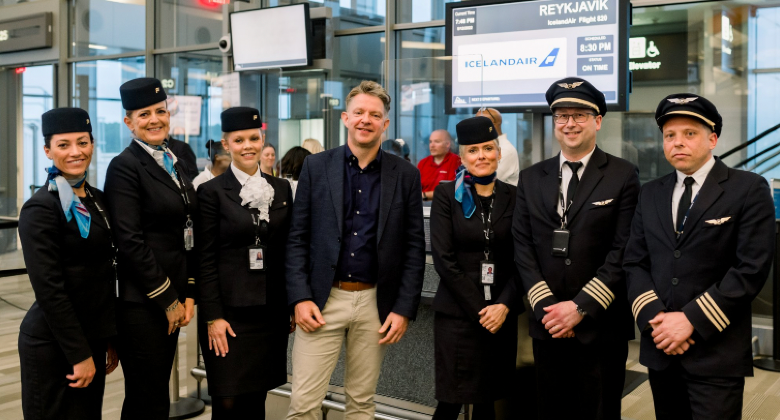 Icelandair (IATA code FI) has added Raleigh-Durham International Airport in North Carolina to its US network with the launch of a 4-weekly service from Reykjavik KEF on Thursday 11 May. The 4,850-kilometre route becomes the airline's first new US route since the start of the pandemic and faces no direct competition. The new route will be operated by Icelandair's fleet of 160-seat 737 MAX 8s, of which it currently has 10 according to planespotters.net. The first flight was operated by TF-ICP, which was delivered to the carrier in May 2021.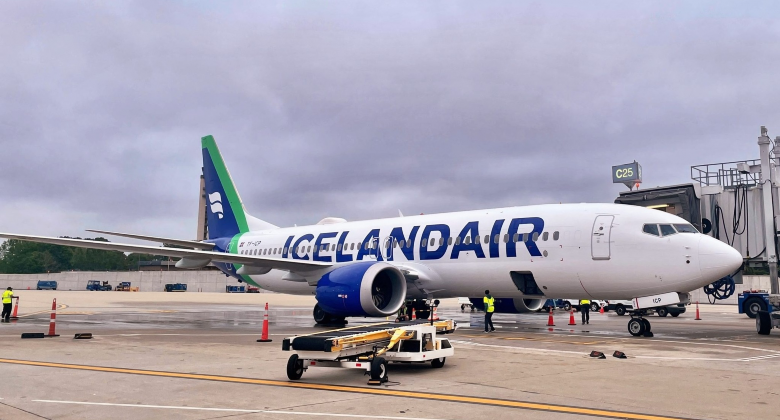 What they said
Bogi Nils Bogason, President & CEO of Icelandair, who was on the inaugural flight, said: "It's always a special occasion to have an inaugural flight, but especially now after two years of restrictions and COVID challenges. So it is a great pleasure to do this now. This is a market that we believe is similar to markets that we have been serving in the US and that have been going quite well for us, like Boston, Denver and Seattle."
Three routes to Europe this summer from RDU
This summer Raleigh-Durham will have non-stop flights to three destinations in Europe. In addition to the new Reykjavik link, American will have daily flights to London LHR (resuming on 3 June) and Delta will offer 4-weekly service to Paris CDG (resuming on 1 August), according to Cirium data. The last new international service from Raleigh-Durham was to Montreal, which Air Canada introduced in 2019.
In 2019, Raleigh-Durham handled a record 14.22 million passengers making it the 37th busiest in the US. The leading airlines at the airport that year were Delta (30% of seats), American (23%), Southwest (19%), United (11%) and Frontier (9%). This summer (April to October) the airline market shares by seats are now American and Delta (both 29%), Southwest (13%), United (10%), Frontier (8%) and JetBlue (6%). Compared with the same period in 2019, total seat capacity is still down by 13%. Spirit has cut capacity by 87%, Southwest by 36%, United by 19%, Delta by 16% and Frontier by 10%. However, American has increased capacity by 15% and JetBlue by 20%, while Avelo, Icelandair and Sun Country are new airlines compared with 2019.
Icelandair becomes the airport's 12th airline with Avelo set to become the 13th when it starts flying to New Haven in Connecticut on 26 May.