New Route of the Day (13 May 2023): Austrian Airlines between Vienna and Tivat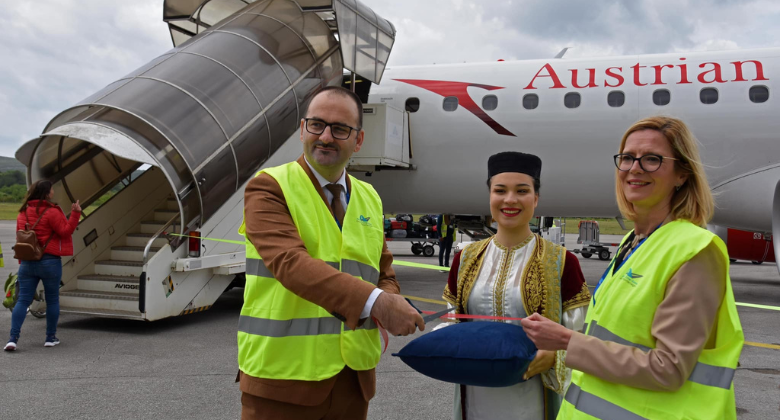 Austrian Airlines added its second destination in Montenegro by introducing seasonal flights between Vienna and Tivat on Saturday 13 May. The 655-kilometre service will be maintained 3-weekly, on Mondays, Wednesdays and Saturdays, with the A320 aircraft. The Lufthansa Group member faces no competition on the route.
Flight OS725 departs Vienna at 09:10 local time, arriving in Tivat at 10:30. The inbound service, operating at OS726, takes off from the Montenegrin airport at 11:15 local time and touches down back in Vienna at 12:40.
What they said
Katarina Bailla, Representative for Montenegro and Serbia at the Lufthansa Group said: "Austrian Airline has responded to high demand for travel to Montenegro with the introduction of three weekly flights between Vienna and Tivat. In addition to our double daily rotation between Vienna and Podgorica, Austrian Airlines will have 17 weekly flights to Montenegro. The Lufthansa Group has a good presence in Montenegro. Our airlines will link the country with 25 weekly flights over the summer. We connect people, culture and economies. We believe that our nonstop flights to Vienna, Frankfurt and Munich are very important and are vital for the continued development of Montenegro and its air connectivity."
Lufthansa Group strengthens Tivat presence
Austrian Airlines' new service makes it the third Lufthansa Group carrier in Tivat. Eurowings was the first to commence flights to the Montenegrin coastal town in 2017, maintaining operations from Stuttgart. It added flights from Dusseldorf in 2018, while Lufthansa entered the Montenegrin market in 2019 with services from Munich and Frankfurt. All Lufthansa Group flights to Tivat are operated only during the summer season. Notably, neither Lufthansa nor Eurowings serve Montenegro's capital of Podgorica.
Tivat diversifying source markets
Tivat is located on Montenegro's Adriatic coast and primarily caters for seasonal and summer leisure flights. It is the country's second airport after Podgorica. Until the war in Ukraine, the Russian market was Tivat's biggest, accounting for over 50% of all passengers. Since 2022, the airport has tried to diversify its source markets, with more flights from Western Europe and the Middle East.  Neighbouring Serbia is currently Tivat's biggest market, accounting for the largest share of passengers.