New Route of the Day (14 November 2022): Aeroitalia between Milan BGY and Rome FCO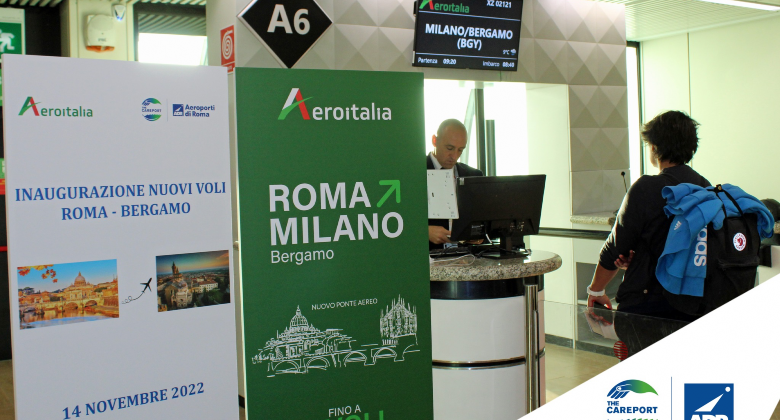 Aeroitalia (IATA code XZ), the recently launched Italian carrier, on Monday 14 November introduced up to 3-daily flights between its new base at Milan BGY and Rome FCO. The 475-kilometre route connecting Italy's two biggest cities will be flown using the airline's 737-800s and faces no direct competition. However, there is significant indirect competition in November from ITA Airways' 86-weekly service (up to 14-daily) between Milan LIN and Rome FCO.
Previously, Alitalia connected Bergamo and Fiumicino (between June 2005 and January 2012, and again between July 2019 and March 2020). Readers with long memories may remember Volareweb, an Italian LCC, which flew the route between April 2003 (with up to 4-daily flights) and November 2004.
easyJet and Ryanair have both tried Rome-Milan routes
In the past, easyJet also connected Rome FCO with Milan LIN (between S13 and S15) and Milan MXP (between W08/09 and S17), while Ryanair linked Milan BGY and Rome CIA (between S06 and S14). Another airline to have dabbled in the market was blu-express, which connected Milan BGY and Rome FCO between June 2014 and October 2015.