New Route of the Day (14 September 2022): Air Belgium between Brussels and South Africa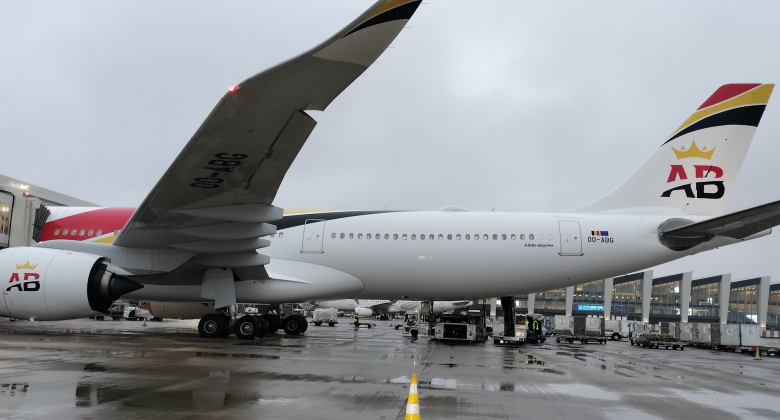 Air Belgium on Wednesday 14 September became the first airline to connect Belgium and South Africa with non-stop flights since 2003 when Sabena and then Sobelair did so. The new service, operated by the airline's three-class A330-900s (of which it has two), operates from Brussels BRU to Johannesburg and then on to Cape Town before returning to Brussels via Johannesburg. The inaugural flight on the 8,850-kilometre route to Johannesburg took 10 hours and 46 minutes according to flightradar24.com. This winter, the route will operate 2-weekly on Wednesdays and Sundays.
This launch also marks the beginning of a major partnership between Air Belgium and the largest South African company, Air Link. Air Belgium will now not only offer tickets to Johannesburg and Cape Town but also to no less than 38 destinations on the African continent via the extensive Air Link network; 16 domestic destinations in South Africa and 22 destinations in 11 other countries on the continent.
What they said
Arnaud Feist, CEO of Brussels Airport, said: "For Brussels Airport, the launch of the South Africa route by Air Belgium marks an important step in the extension of our network of destinations with Cape Town and Johannesburg. After no less than 20 years, we are particularly proud that this route is open again. This confirms that Brussels Airport is the right choice for Air Belgium's long-haul services. We both have a diverse clientele including Belgian and foreign residents, as well as transfer passengers. We also share a passion for exceptional passenger experience and tailored services. This new destination will be operated with Airbus A330-900neo aircraft, which combine environmental and economic performance with excellent comfort. This aircraft fits perfectly with our commitment to developing a sustainable future for aviation."
Rodger Foster, CEO Airlink, said: "The social and economic ties between Belgium and South Africa are historic and well established. The historical link between South Africa and Belgium is important, especially considering the importance of Brussels to the European Union. Air access and connectivity in South Africa have seen a watershed moment caused by the COVID pandemic. Airlink is privileged to have survived this change and capitalised on the opportunities that presented themselves. Our reputation is built on our ability to provide exceptional service, unparalleled reliability, on-time flights and genuine service. Air transport markets are rapidly returning to pre-crisis levels and there is currently an imbalance between demand and supply, so the timing could not be better for Air Belgium to enter the market with Brussels Airport as a central gateway to Europe, and Johannesburg and Cape Town ensuring reciprocity. It is therefore with great pleasure that we enter into this commercial partnership and welcome Air Belgium to South Africa and Airlink's comprehensive network of destinations in Southern Africa."