New Route of the Day (15 April 2023): airBaltic between Riga and Hannover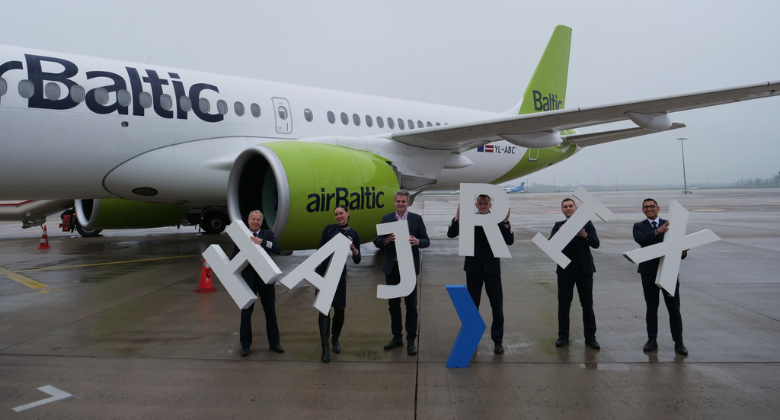 airBaltic added another new route to its network on Saturday 15 April with the introduction of flights between Riga and Hannover. The 1,045-kilometre service will be maintained 2-weekly, on Tuesdays and Saturdays, primarily with the 148-seat A220-300. Select flights will be operated by an A319, which airBaltic has wet-leased from Romania's Carpatair for the summer peak to help overcome aircraft shortages arising from a lack of spare parts for its exclusive fleet of A220s. The airline faces no competition between the two cities. It previously operated this route between December 2008 and September 2010.
Flight BT257 departs Riga at 12:15 local time, arriving in Hannover at 13:10 local time. The inbound service, BT258, takes off from Hannover at 13:55, and touches down in Riga at 16:50 local time.
Hannover is the second of twenty new route airBaltic is adding to its network this summer as it looks to redirect capacity utilised on its Ukraine and Russia operations. It launched flights from Riga to Istanbul IST on 2 April, with another eighteen routes to be added from 1 May onwards.
Hannover is Germany's eighth busiest airport
Last year, Hannover welcomed almost four million passengers, making it Germany's eighth busiest airport. Pre-pandemic, in both 2018 and 2019, the airport handled 6.3 million passengers, making last year's demand 37% lower than in 2019.
This summer, Antalya will be the number one destination from Hannover in terms of both weekly flights and capacity, followed by Lufthansa's hub-feeding services to Frankfurt and Munich. In addition to airBaltic, Hannover will also see a new weekly service from Toulouse operated by Volotea starting 23 April.