New Route of the Day (15 April 2023): Transavia France between Nantes and Antalya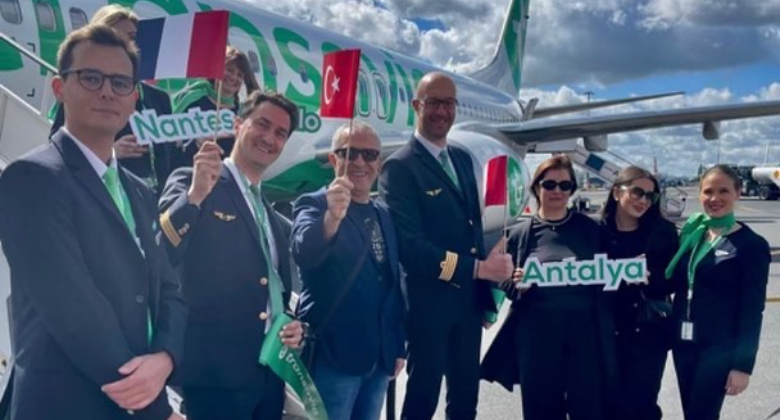 Transavia France launched seasonal flights between Nantes and Antalya in Turkey on Saturday 15 April. The 2,890-kilometre service will be maintained weekly with the 737-800 aircraft. Flight TO3416 departs Nantes at 12:30 local time, arriving in Antalya at 17:35 local time. The inbound journey, operating as flight TO3417, leaves the Turkish city at 18:30, touching down back in Nantes at 22:00 local time. Transavia France faces no competition on the route. The airline will further grow its operations to Antalya with the introduction of 2-weekly flights from Paris ORY starting 22 April.
What they said
Nicolas Henin, Deputy General Manager for Sales and Marketing at Transavia France, said: With the launch of Antalya, we are very happy to offer ever more travel options to our Nantes customers. We are very attached to our base in Nantes and to our partner at Nantes-Atlantique Airport, with whom we are working to strengthen tourism and the local economy. Bookings for this summer are good and we are witnessing pre-Covid trends."
Transavia France to serve 35 destinations from Nantes
Transavia France will operate flights to 35 destinations in eleven countries from its Nantes base during S23. The carrier has put on sale some one million seats for the summer season, utilising its seven 189-seat 737-800 aircraft based in the French city. Apart from adding Antalya to its network, Transavia France will also introduce a 2-weekly service to Constantine in Algeria from 5 July.
The airline will serve eleven markets from Nantes this summer. Apart from France and Turkey, they include Germany, Spain, Portugal, Italy, Greece, Tunisia, Morocco, Algeria and Senegal. Transavia France has said that, based on advanced bookings, routes to Italy, Greece and Spain are its best performing from its Nantes base.