New Route of the Day (16 April 2023): British Airways between London LHR and Florence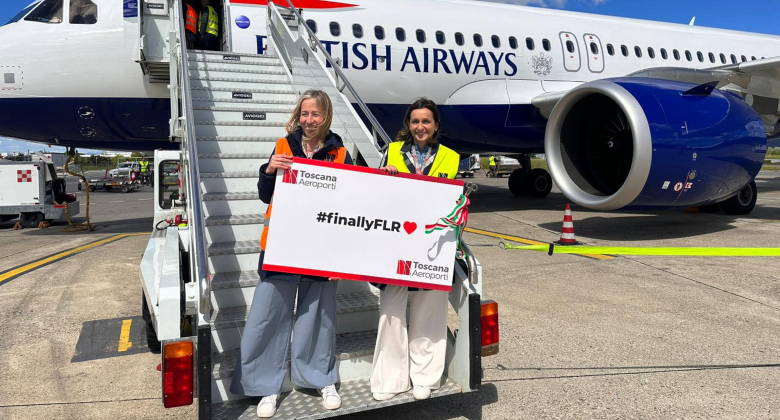 British Airways inaugurated seasonal flights between London Heathrow and Florence on Sunday 16 April with its A320neo aircraft. The 1,220-kilometre service will be maintained daily with no direct competition on the route. Flight BA524 departs London Heathrow at 8:10 local time, arriving in Florence at 11:20 local time. The return service, operating as BA525, takes off from Florence at 12:10 local time, touching down at Heathrow at 13:25 local time.
The first inbound journey from Florence was forced to divert to Pisa shortly after departure to take on more fuel to reach London Heathrow. Due to the relatively short runway at Florence and moderate winds on 16 April, the flight could not carry enough fuel for the entire journey, forcing it to fly to Pisa first, some 100-kilometres west of Florence.
What they said
Neil Chernoff, Director of Networks and Alliances at British Airways, said: "We know our customers love visiting Tuscany, which is why we already operate flights from London City to Florence. We've added this new route from London Heathrow to the Tuscan capital to offer them even more choice to explore this incredible Italian region. Not only is this good news for UK travellers, but also for those connecting in London to and from US destinations. The flights' timings have been optimised for connectivity to popular routes, including New York, Boston and Chicago."
British Airways serving eleven cities in Italy from London LHR
Florence becomes the eleventh destination in Italy to be served by British Airways from London Heathrow in S23. It comes after the airline introduced operations from Heathrow to Umbria International Airport San Francesco d'Assisi serving Perugia and the surrounding area last summer.
Apart from the new London LHR flights to Florence, British Airways also serves the Tuscan airport from Edinburgh and London LCY, with the latter operating on a year-round basis.