New Route of the Day (16 July 2021): Wizz Air between Budapest and Kos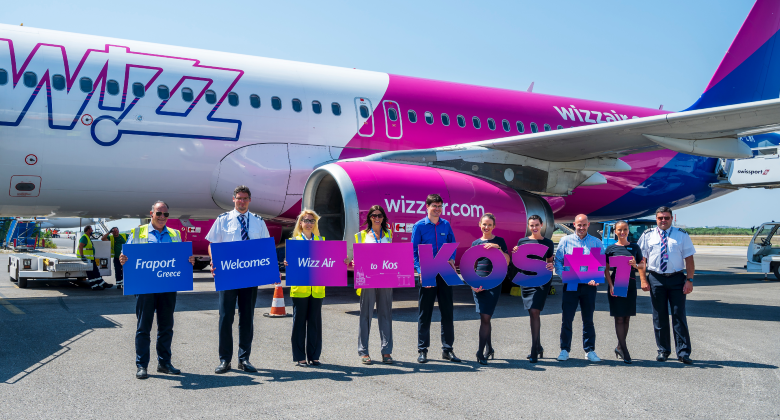 On 16 July, Wizz Air added Kos in Greece to its route network when it began 2-weekly service (Mondays and Fridays) from its Budapest base. The 1,350-kilometre route faces no direct competition. The inaugural service (flight number W6 2245 operated by Airbus A320 registration HA-LWK) departed the Hungarian capital at 07:47 local time and arrived on the Greek island just under two hours later at 10:43 local time, where it was welcomed with a traditional water arch salute.
11th destination in Greece
Kos becomes the 11th airport in Greece to be served by Wizz Air, joining Athens, Chania, Corfu, Heraklion, Mykonos, Preveza, Rhodes, Santorini, Thessaloniki and Zakynthos. Kos becomes the airline's third new destination in Greece this year after Preveza received its first ever Wizz Air service on 11 June (from Warsaw) and Chania welcomed its first Wizz Air flight on 12 June (from Cluj-Napoca). Unlike most airports on its network, Kos is (so far) only being served from one airport.
This summer, Wizz Air will be operating around 100 routes from its bases to airports in Greece, compared with just 14 in the summer of 2019, making it arguably the airline's fastest growing market