New Route of the Day (16 March 2023): El Al between Tel Aviv and Dublin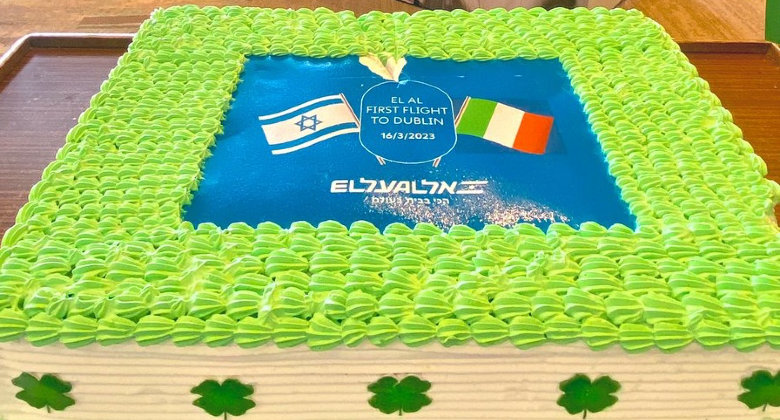 El Al added a second new destination in Europe to its network this month by launching flights between Tel Aviv and Dublin on Thursday 16 March. The 4,040-kilometre 3-weekly service operates on Tuesdays, Thursdays and Sundays with the 737-800 aircraft. There is no other airline flying between the two cities.
Flight LY303 departs Tel Aviv at 16:15 local time, arriving in Dublin at 20:15 local time. The inbound service, LY304, takes off at 21:30 local time and arrives in Tel Aviv at 05:10 local time the following day.
What they said
Miri Regev, the Transport Minister in the Israeli government, said: "The direct flights will contribute to strengthening the economic, cultural, tourism, and academic ties between the two nations, and to improving the relationship between the governments. Every new direct route connecting Israel to destinations around the world shortens flight times, saves fuel and carbon emissions, and contributes to competition between airlines."
Kyle O'Sullivan, the Ambassador of Ireland to Israel, added: "We are excited about the launch of the line between Dublin and Tel Aviv. Many Israelis work in Ireland and vice versa. Also, we are happy to see that tourism has returned to both Ireland and Israel and we will be happy to host the Israelis in our country. We thank God for allowing this to happen."
El Al adds three new European routes in March
The introduction of flights between Tel Aviv and Dublin is part of El Al's wider March expansion, which includes the launch of a further two European routes, including Porto in Portugal on 13 March and Istanbul IST on 30 March. The latter will be restored following a 16-year hiatus amid improved ties between Israel and Turkey. While Porto and Istanbul are both being operated by El Al's charter brand Sun d'Or, the service to Dublin is maintained by aircraft in the carrier's mainline fleet.