New Route of the Day (17 May 2022): Volotea between Lille and Varna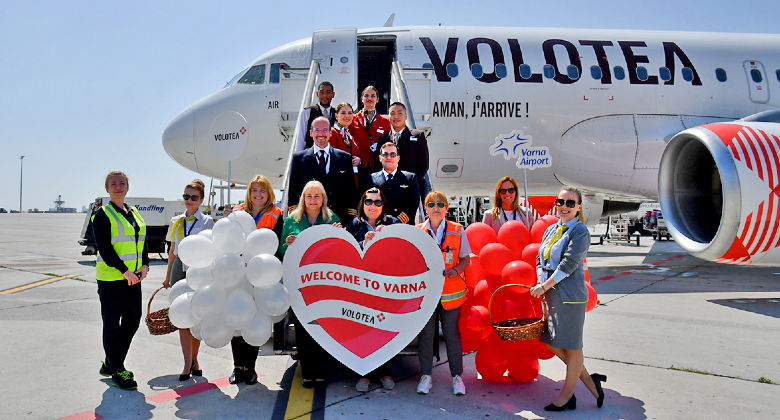 Volotea (IATA code V7) made Varna in Bulgaria the newest destination on its network when it launched weekly service from Lille in France on Tuesday 17 May. The 2,040-kilometre route faces no competition and will be flown using the airline's A319s every Tuesday until 4 October. According to Cirium data, back in the summer of 2019 the two airports were connected by SmartWings with a weekly, Tuesday service.
Lille became Volotea's latest base in early April and the airline is currently selling flights to 23 destinations on its website. Of these, 10 are domestic routes to other destinations in France, four are in Spain (Barcelona, Malaga, Menorca and Palma de Mallorca), four are in Italy (Cagliari, Palermo, Rome FCO and Venice VCE), two are in Greece (Athens and Heraklion), with Faro (Portugal), Split (Croatia) and Varna the others. Volotea had planned a second route to Varna from its base in Nantes. However, that route is not currently bookable.
Varna welcomed several new routes from Wizz Air in 2020
Although Cirium data shows that Varna's scheduled seat capacity is down around 30% this August compared with 2019 (significantly impacted by the loss of flights from Russia and Ukraine), it does now have a number of non-stop services that it did not have three years ago. Back in July 2020, Wizz Air added new routes to Brussels CRL, Frankfurt HHN, Karlsruhe/Baden-Baden and Nuremberg, while SundAir launched service from Dresden in May 2021.