New Route of the Day (18 April 2022): Condor between Düsseldorf and Athens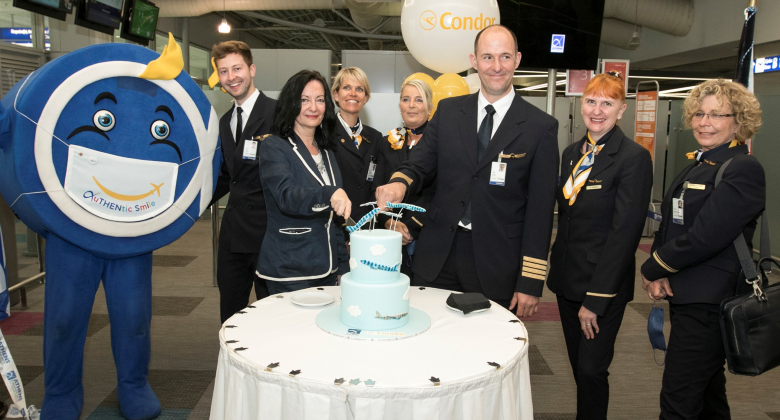 German leisure carrier Condor recently resumed service to Athens after an absence of some 20 years. On Monday 18 April the airline began 4-weekly service from Düsseldorf using its A320 fleet. The 2,005-kilometre route is already served by Aegean Airlines (5-weekly increasing to daily in June) and Eurowings (4-weekly). Condor will only operate the service until October, whereas the other two carriers offer year-round service. In a recent profile on Condor, we revealed that Athens was one of several airports being added to the airline's network this year, along with Malaga, Nice and Tbilisi.
Second route to Athens in May
Condor will add a second non-stop route to the Greek capital in early May when it launches 2-weekly (Mondays and Thursdays) service from Leipzig in eastern Germany. No other carrier will be connecting these two airports this summer. Condor will offer flights from Germany to 17 airports in Greek this summer, one more than in 2019. Apart from Athens, the airline also added service to Karpathos last summer (from Düsseldorf and Munich) but has suspended service to Thessaloniki.
Flights to Greece from six German airports
According to Cirium data, Condor will be offering 170 flights per week from Germany to Greece this August, compared with 148 in August 2019. That is a 15% increase, or an additional 22 flights per week. Flights to Greece originate at six German airports; Düsseldorf (43-weekly), Munich (41-weekly), Frankfurt (34-weekly), Hamburg (18-weekly), Stuttgart (18-weekly) and Leipzig (16-weekly). Hannover, which had 14-weekly flights to Greece in August 2019 does not have any this summer.